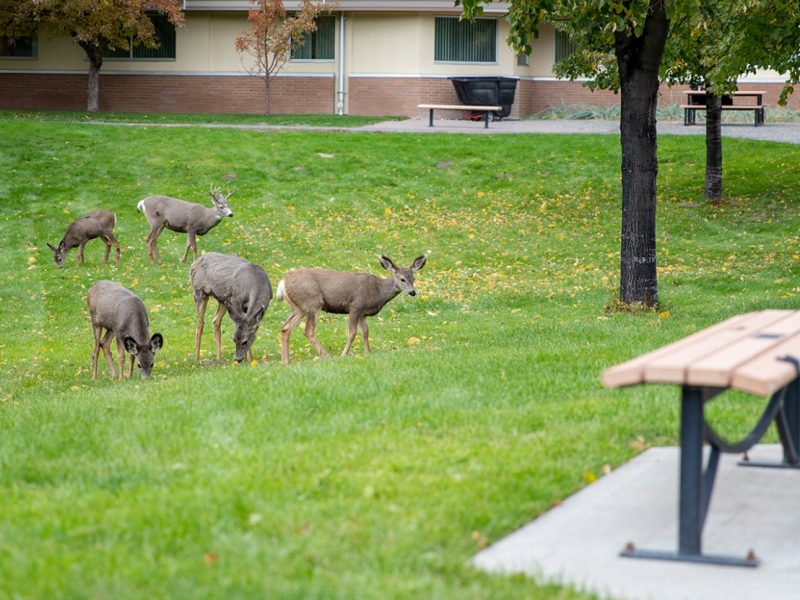 In 2013, Thompson Rivers University (TRU) adopted sustainability as one of its four core values. Today, the university has taken another concrete step in that commitment. The institution has joined the University Network for Investor Engagement (UNIE), a shareholder engagement program that addresses climate change-related issues.
Thanks to this partnership, TRU can leverage the combined influence of university endowments and pension plans belonging to almost 20 universities across the country. Together, these funds — with $45 billion in assets under management — will accelerate the transition to a low-carbon economy through strategic shareholder advocacy in sectors where engagement can have the greatest impact.
"As a world leader in sustainability, we have already created a plan for a carbon-neutral and net-zero energy campus," says Matt Milovick, Vice-President of Administration and Finance at Thompson Rivers University. "And becoming part of UNIE will allow us to extend that impact beyond our campuses."
UNIE is a project of the Shareholder Association for Research and Education (SHARE). On behalf of UNIE members, SHARE engages with companies across multiple sectors to adopt ambitious, Paris-aligned climate action plans.
"Universities have a key role to play in accelerating Canada's transition to a low-carbon economy," says Anthony Schein, Director of Shareholder Advocacy at SHARE. "By joining with other university investors, TRU is demonstrating climate leadership to its students, alumni and the university community at large."
SHARE has a 20-year history of achievements related to climate change, human rights, decent work, Indigenous rights, diversity, equity and inclusion, and corporate governance.
TRU has twice earned the highest ranking in recognition of its sustainability initiatives and achievements from the Association for the Advancement of Sustainability in Higher Education.
–30–
About TRU
Thompson Rivers University is based in Kamloops, British Columbia, Canada. It is a comprehensive university, offering a wide range of undergraduate, graduate, and professional degree programs as well as trades and online programs. TRU is committed to providing accessible and flexible education to a diverse student population, domestic as well as international.
About SHARE
SHARE is a Canadian leader in responsible investment services, research and education for institutional investors and shareholder engagement, proxy advisory and consulting services, education and timely research that help investors integrate environmental, social and governance issues in the investment management process.
Contact:
Michele Young, Manager, Communications Content
Thompson Rivers University
250-828-5361 | [email protected]