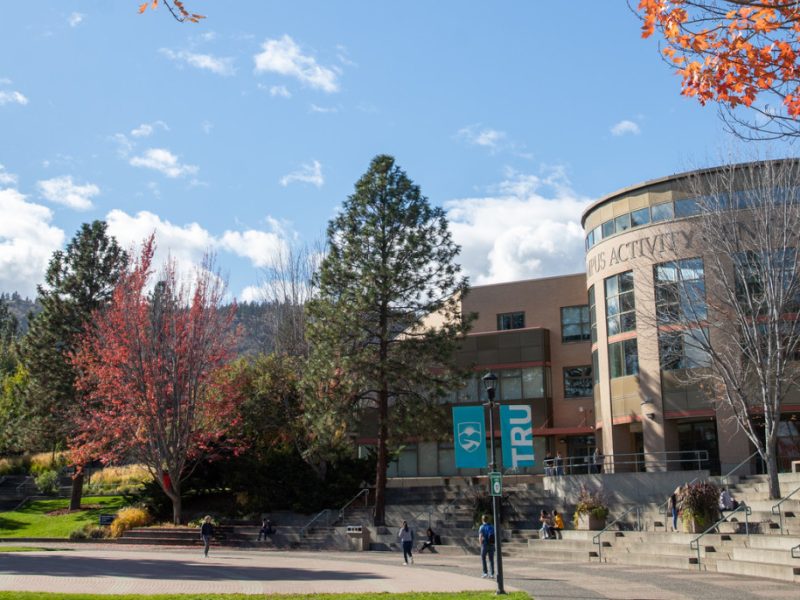 KAMLOOPS — Thompson Rivers University (TRU) invites the community to an evening of personal and professional stories from two women who are leading equity, diversity and inclusion (EDI) initiatives in Canadian educational institutions.
Educator Rohene Bouajram and researcher Dr. Nicole Kaniki sit down with TRU researcher Dr. Evelyn Asiedu for a compelling conversation about their experiences as leaders doing complex equity work. They will touch on the encouraging changes they have seen at Canadian universities, the challenges they have navigated as racialized women and successes worth sharing.
Ubuntu – Leading Now for the Next "Her" continues the Women in Leadership series presented by TRU Provost and Vice-President Academic Dr. Gillian Balfour, as a free event open to everyone. On Wednesday, Oct. 4, attendees are invited to pull up a chair and enjoy the candour that can only be experienced in a fireside chat.
 Event details: Ubuntu – Leading Now for the Next "Her"
A conversation with Rohene Bouajram and Dr. Nicole Kaniki
Date and time: Wednesday, Oct. 4, 5 – 7 p.m.
Location: Mountain Room, Campus Activity Centre, TRU Kamloops campus
Pre-register: This event is free, but space is limited. Register through Eventbrite to reserve a seat.
Bouajram is the associate director of strategic Indigenous, Black and persons of colour initiatives at the University of British Columbia. She lends her expertise to various boards, task forces, working groups and conferences to raise awareness of complex issues affecting individuals from marginalized and underrepresented groups.
"Creating spaces of dialogue to share the complexity of strengths, experiences, visibility and risks racialized women face helps us understand the many faces of leadership that it will take to truly transform systems. I look forward to contributing to this space so that the next generation of racialized women leaders are set up for success and celebrated for what they are uniquely positioned to bring," says Bouajram.
The founder and director of consultancy Senomi Solutions Inc., Kaniki is an expert in strategic implementation of EDI. Her previous roles include inaugural director of EDI in research and innovation at the University of Toronto, and former special advisor to the president on anti-racism at Western University.
"Ubuntu is a phrase we use in South Africa to describe our individual and collective community purpose. It means I am, because we are. We believe that I am thriving if my community is thriving, and when my community thrives, I thrive. And so, our purpose in life is to ensure that whatever we are doing, it will positively impact our community," says Kaniki.
"Personally and in my work professionally in EDI I am always seeking opportunities to uplift my community. This means not only being successful in what I do for individual benefit, but ensuring I am keeping the door open for those who will follow in my footsteps to also benefit from my work."
Following on the success of the first Women in Leadership event in September 2022, Balfour wanted to continue the momentum in bringing together TRU and the Kamloops community around the complexity of leadership.
"This year's event aligns with the creation of TRU's Office of EDI and Anti-Racism under the leadership of Pauline Streete, our new executive director. I also want this event to recognize the ongoing anti-racism work by students, faculty and staff here at TRU, as these conversations are happening across our campus," says Balfour.
–30–
Contact:
Michele Young, Manager, Communications Content
University Relations, Thompson Rivers University
250-828-5361 | [email protected]