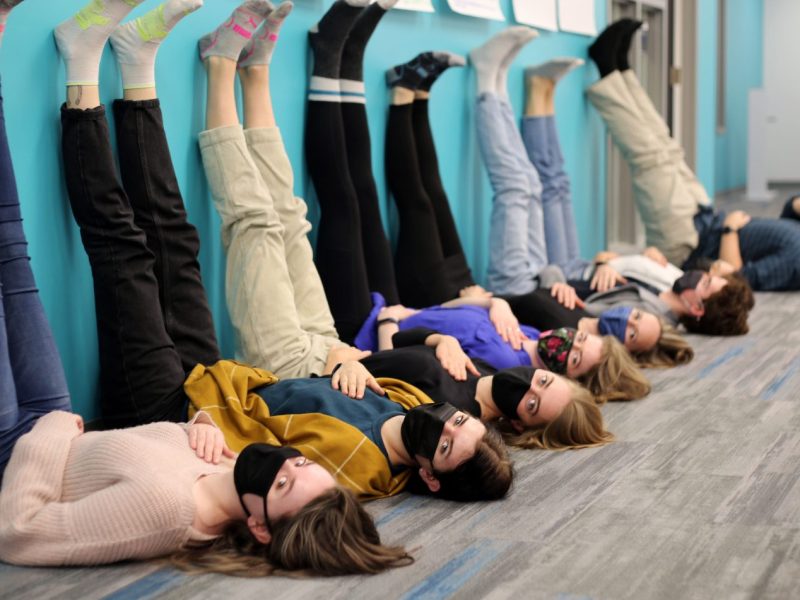 Thompson Rivers University's (TRU) undergraduate research ambassadors have created a podcast that debunks common myths and promotes students' research early in their academic journey.
The Canadian Undergraduate Research Network (CURN), an open-access resource, has become an integral part of the undergraduate research experience at TRU. CURNcast adds a new layer of support for students, faculty and community members who are exploring research.
"The goal of the CURNcast is to share experiences with anything even remotely related to undergrad research, for people interested in or doing undergraduate research, so they can learn from others and relate to them," says Julye-Anne McKenny, a former TRU student.
Researchers share experiences
McKenny and 15 other students began CURNcast in 2019. The Undergraduate Research Ambassador and Community Engaged Research Fellow programs initiated the project, with each new cohort building on the work of peers who came before them.
"If the CURNcast helps make undergraduate research more accessible to people or even shines a light on it so it gets the attention it deserves, then I think that's great. That's meaningful," says McKenny.
Hosted by students at TRU, the podcast episodes feature casual conversations with guests sharing their experiences and insights into the research process. They cover essential topics, including who can do research, fears and imposter syndrome, networking tips, applying to grad school and how to access opportunities.
"I hope all TRU undergraduate students give a chance to the CURNcast and open themselves up to learning something new about undergraduate research," says show co-host and TRU alum Lauren Okano. "I would have benefited from this resource as an undergrad. I also hope that the CURNcast will return for a second season, as there are still so many more exciting discussions to be had about research."
Tune in to CURNcast
The first episode of the CURNcast premiered on September 7. The first season consists of eight episodes and is available weekly on the CURN website and popular streaming sites like Spotify and Apple Podcasts.