TRU's 2021-22 Report on Philanthropy has earned a silver medal from the Canadian Council for the Advancement of Education (CCAE), an organization that promotes excellence in educational advancement.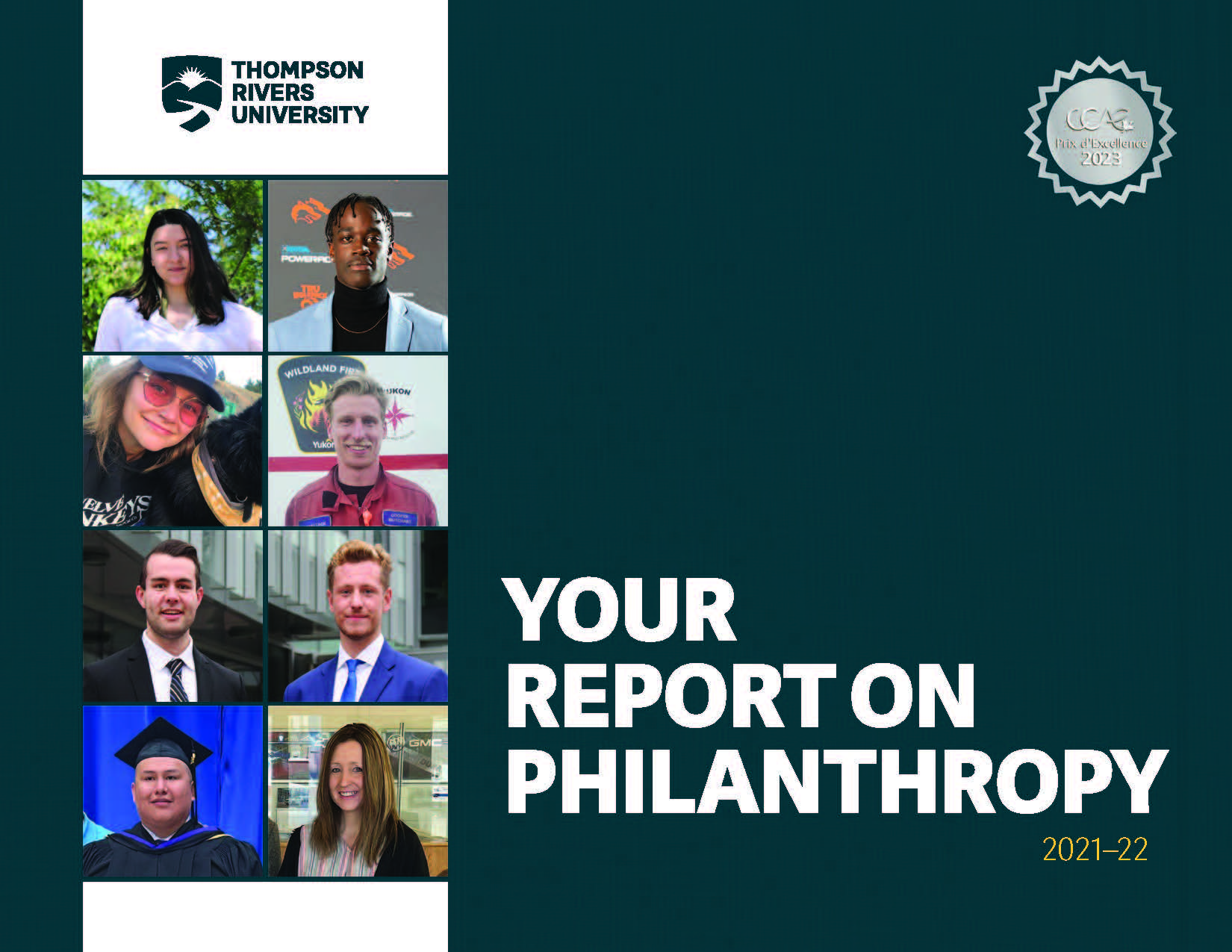 On May 16 and 17, the CCAE's 2023 Prix d'Excellence celebrated the outstanding achievements in post-secondary institutions across Canada. TRU received a silver medal in the category of Best Report to Donors.
TRU's 2021-22 Report on Philanthropy details the impact donors have on TRU students, research and programs. The project was led by Kathy Sinclair, University Relations senior communications consultant and Kim Cassar Torreggiani, associate vice-president Advancement. TRU staff Amanda Johnson, Kendel Lavallee and Brandi Thring also contributed to the report, which was sent to donors and is available on the TRU Giving website.
Hard copies of the report are available in the Advancement office on the lower level of the Clock Tower Building of TRU's Kamloops campus.
"This is the first ever award from CCAE for TRU Advancement and helps to put TRU on the map nationally. With an amazing team of students, staff, faculty and donors, TRU can and will continue to be recognized among Canada's top universities," says Cassar Torreggiani.
"The impact our donors have on the success of this university is transformational and we welcome the opportunity to showcase some of the powerful stories their generosity helped make possible in the 2021-22 TRU Foundation Report on Philanthropy — a silver award winning publication."
The awards were announced at a livestreamed event and can be viewed at Prix d'Excellence | CCAE Canada. In the Best Report to Donors category, University of Waterloo received gold and Carleton University bronze.