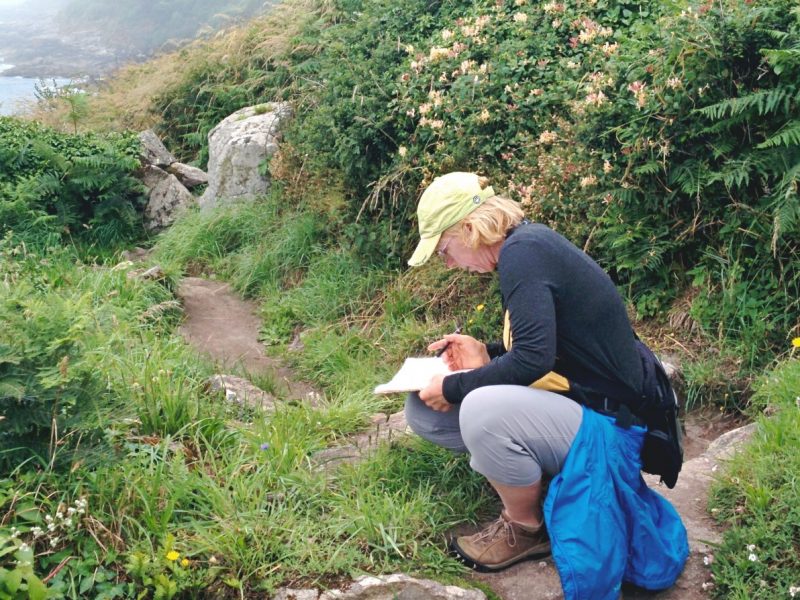 Listen to nature, it has a story to tell. 
A story which, botanist Dr. Lyn Baldwin explains, has been distorted by hundreds of years of colonial violence and efforts to name and claim the world's botany. 
On Tuesday, March 21, Baldwin highlights the disconnect that exists between people and the plants we live alongside in her lecture at Thompson Rivers University's (TRU) Inaugural Professorial Lecture series. 
Baldwin, who was appointed tripartite professor in the Faculty of Science in April 2022, explains that while it's generally agreed that plants are essential for sustenance, pharmaceuticals, fibre and fuel, the last 500 years of colonial violence has distorted many people's understanding of and relationship with plants.
"Botanists warn about the increasing prevalence of 'plant blindness,'" Baldwin says. "We know that plants matter, but in today's climate crisis, cultivating a new understanding of them as both animate teachers and our most important allies will be a critical step in creating a liveable future."
But how does one transform people's perceptions of plants from mere resource to teacher?
Connecting with nature through art
Baldwin, an interdisciplinary plant conservation biologist, believes this can be achieved by reconciling the people and plant relationship through story and image. She marries science with art and creative writing within her field journals to elicit a meaningful connection to the botanical world and combat society's disconnect with nature.
"Journalling is another way to learn about, and rejoice in science," Baldwin says.
In her lecture titled An unquiet botany: Reconciling plants and people with story and image, Baldwin shares a selection of illustrations and musings from her field journals, art exhibits and an excerpt from her forthcoming book, Drawing Botany Home: A Rooted Life.
"This talk reports on my attempts to learn not just about, but from plants with field journals' story and line, art and science," Baldwin says.
In-person seating for Baldwin's lecture will be held in the Mountain Room in the Campus Activity Centre from 4:30 – 6 p.m. Seating is limited so please RSVP by Thursday, March 16, if you would like to attend.