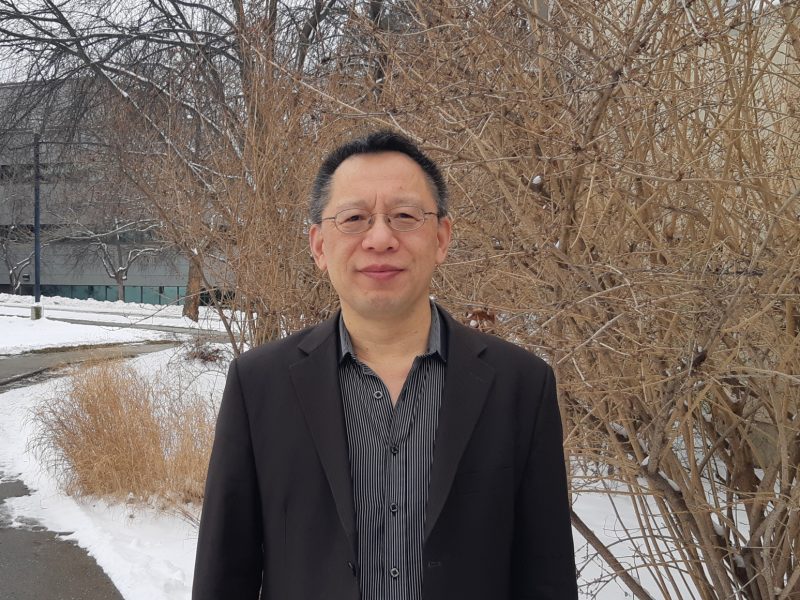 Associate Professor Jim Hu has partnered with 59 researchers and collaborators across nine countries to prevent plagiarism among university students.
Under the direction of Professor Martine Peters at the University of Québec in Outaouais, the seven-year Partnership on University Plagiarism Prevention project is using surveys, interviews and source-based writing by students and faculty to find strategies students can use to search the internet and properly integrate information in academic writing to avoid plagiarism. The partnership is funded by a $2.5-million Social Science and Humanities Research Council (SSHRC) Partnership Grant.
Understanding plagiarism
"I teach a level-five academic writing course in our English for Academic Purposes Program at TRU," says Hu. "I help students properly cite and reference works, which is a major component of the course. Through my research, I've found that almost all my students—whether they come from another country, or they've attended high school in Canada—have difficulty understanding plagiarism.
"In some countries, to quote directly, without a change of the original source is expected, because if you change it, it's not someone else's words anymore. So students don't know why you quote others, and put quotation marks and the source there. Even in Canadian high schools, there are different levels of understanding plagiarism, and how to prevent it. Some high schools do very well; others don't. It varies a lot from school to school, country to country."
When Peters reached out to Hu about collaborating, the associate professor from the Department of English Language Learning and Teaching didn't hesitate to join his colleagues.
"I've developed resources, skills, knowledge and understanding of the students' issues, problems and difficulties, so this was an opportunity to participate," he says.
Collecting data and identifying strategies
During the first four years of the project, data is being collected from 840 students at 29 universities around the globe, including Canada, the United States, France, England, Czech Republic, Slovenia, Portugal, Spain and Turkey. Data is gathered in English and French, a first for this type of research.
"In terms of data collection, we'll survey students and then follow up with individual interviews," says Hu. "We'll then ask students and university professors to write digital-source-based essays. By doing that, we'll see what each participant does, so we can compare what strategies each one uses."
The final phase of the project aims to develop materials to prevent plagiarism.
"We'll identify strategies that we'll then prioritize," says Hu. "And these successful strategies will be taught to students to avoid plagiarism, which will better prepare them for the future."