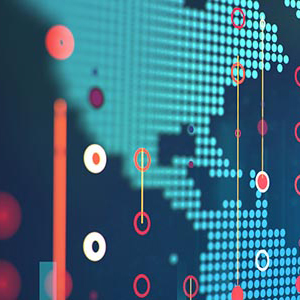 The applications for big data and the analytics derived from it have the potential to revolutionize virtually every space — from health care to public safety, economics to education.
In 2015, the Government of Canada identified a talent gap: While many companies and organizations had invested in data collection, there was, and remains, a significant shortage of skilled individuals required to analyze, organize and interpret all of this information.
This week, experts from around world  will come together at TRU for the International Conference on Optimization and Data Science, with the goal of outlining solutions to current problems in the field.
Organizer, Dr. Roger Yu, said TRU is perfectly poised to host the conference as optimization and data science is one of our longstanding research strengths.
International Conference on Optimization & Data Science, March 9 -10, Panorama Room, International Building
"We have a lot of research capacity and a lot of activity in this area, and we're always looking to expand our capacity and build on our strengths," he said. TRU is also in the process of finalizing a new graduate program in data science and optimization, which will go a long way to addressing the current talent gap.
"There is a lot of demand for highly skilled individuals in this market, and most universities don't offer this type of program," he said, adding that the demand is only going to grow.
"We generate so much data on social media such as Facebook and Twitter, and through Google searches, Amazon purchases, even through our BC Hydro Smart Meters. But there is not enough talent to analyze data collected, and that data is a gold mine," he said.
When artificial intelligence is brought into the picture alongside big data, anything is possible, Yu said. "Mining data, we can gain new understandings of human behaviors, sometimes the machines know what we will do next even before we do."
Another key feature of the conference is its interdisciplinary nature. While mathematics researchers will certainly be on hand, so too will those from computing science, marketing, economics and health.
"Because data science can be applied to many disciplines,  this is a place we can bring many people together to encourage more interdisciplinary collaborations."
This week's conference will be the first opportunity for many people in TRU, and in the Kamloops community generally, to gain greater understanding about what's going on within the fields of optimization and data science. All are welcome to attend.