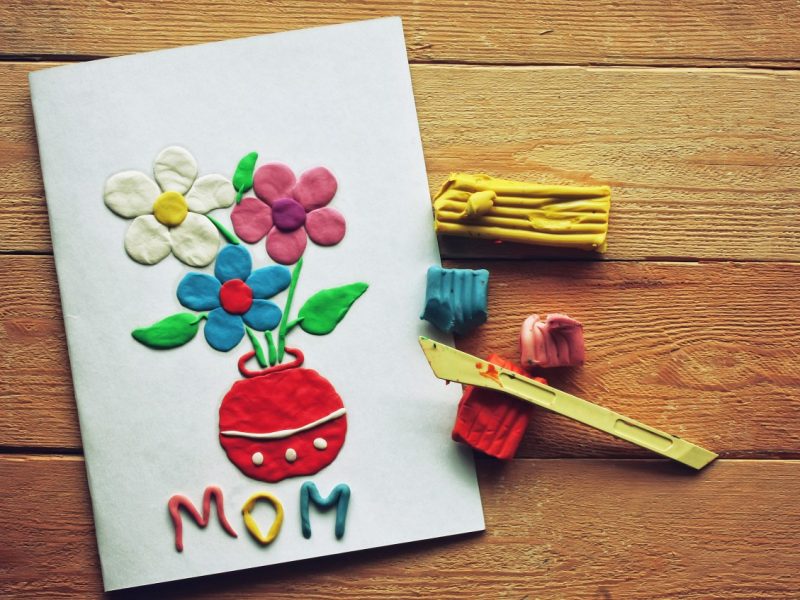 Mother's Day is a celebration of mothers around the globe and a day to show our gratitude to the incredible human beings who have helped shape our lives. 
This Sunday is Mother's Day. To celebrate, we asked Chancellor Wally Oppal, the class of 2017 valedictorians and current students to share some of the advice they have received from their moms that helped them get where they are today. 
Because moms know best—most of the time.

via Giphy
The best and worst of motherly advice:
The Honorable Wally Oppal, TRU Chancellor
Best advice: "Work hard, be nice and always wear clean underwear."
Worst advice: "Stay out of trouble (laughs)." 
---
Tatiana Fedotova, BBA alumna, 2017 valedictorian

Best advice: "Don't worry about what other people think of you and always wear warm shoes."
Worst advice: "Who cares how much money you spend on perfume and make-up."
---
Taryn Christian, BScN alumna, 2017 valedictorian

Best advice: "Sleep on it—things always look different in the morning."
Worst advice: "Yes, it is okay to eat things past the expiration date."
---
Mckenzie Cassels, BA alumna, 2017 valedictorian

Best advice: "Never cry at work. It makes you look weak and it takes up other people's time. Cry on your own time."
Worst advice: "Butter in coffee."
---
Joel Mercer, BBA student

Best advice: "Be accepting and open to everyone while treating them with the utmost respect."
Worst advice: "Whatever happens to you in life, you can live in my basement forever."
---
Nicole Stamer, BNRS alumna 2017

Best advice: "Don't drink beer and drive, it's too smelly. Drink coolers instead (she was kidding)."
Worst advice: "Blue eye shadow."
---
Martin McFarlane, BJour student
Best advice: "It's not really advice, but my mom would always remind me that I am only human."— As a perfectionist, this reminds me that I can make mistakes and try new things, making failure a lot less scary."
Worst advice: "When sick, take oil of oregano because it tastes like pizza."—I can tell you for sure that it does not taste like pizza, it tastes awful and I think it makes me feel worse!
---
Peter Navratil, BA theatre student

Best advice: "Don't feed guests root vegetables if you don't know what they are." —My mom once poisoned my dad's parents by feeding them tulip bulbs because she thought they were onions.
Worst advice: "Apple pie without cheese is like a kiss without a squeeze."—Apple pie with cheese is disgusting mom.
---
Berlin Jr Msiska, Computer Science student

Best advice: "Always think things through and make a conscious and well thought out decision in everything you do. Choose the people you surround yourself with carefully and wisely and always strive to be educated because no one can take away that knowledge from you."
Worst advice: "Concentrate on school, girlfriends can come after you graduate."
---
Sarah Melnyk, BBA alumna 2017

Best advice: "It's okay to say no and to not worry so much about what other people may think of you. As long as you think you are doing the right thing, you probably are."
Worst advice: "Don't get married and have kids because they suck the life out of you."
---
Brayden Hearne, MBA student

Best advice: "Don't sweat the small stuff. Tomorrow is another day." Also, "don't be such a picky eater." —I didn't try sushi until last year, and now it is my fave!
Worst advice: "Seriously, this country music is amazing, you've got to give it a shot!"
So there you have it, some inspirational advice from the people who make the world a better place. Take a moment this Sunday to tell a mom in your life just how much they mean to you.