Photo: @itsemmaokayy/TikTok.
The owner of Sweet Something bakery in Vancouver shared video surveillance footage of a man who entered the business, mopped the floor, took some selfies, and stole six cupcakes.
A Vancouver business owner shared footage of an odd break-in at her bakery.
The owner of Sweet Something bakery uploaded video surveillance footage to TikTok of a man who entered her business around 3 a.m. on Friday (May 26).
The man had lingered outside of the business for around 20 minutes, according to the social media video, before smashing the glass door and entering the bakery.
He then proceeded to bring out a mop from the back of the bakery and tidy up the broken glass. "A respectful king. We love to see it," jokes the business owner.
The man also took several selfies on the store phone in a pair of orange sunglasses before leaving with six cupcakes. "I hope they're good. Next time just ask. We'll be happy to give you the six cupcakes," she says.
The bakery owner notes that the man was inside the store for approximately an hour and 10 minutes.
The next day (May 27) the bakery owner unveiled a new menu item: a Pink Champagne cupcake (the flavour stolen) with a cookie decorated as a pair of orange sunglasses on top.
The new dessert is called the Crime of Passion cupcake.
"When life gives you lemons make lemonade," she captions a TikTok story.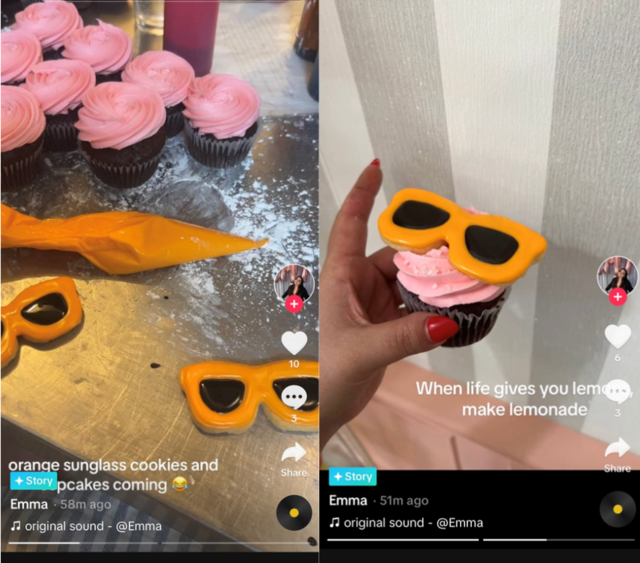 V.I.A. has reached out to the business owner and the Vancouver Police Department for more information.