Campus Life - Kamloops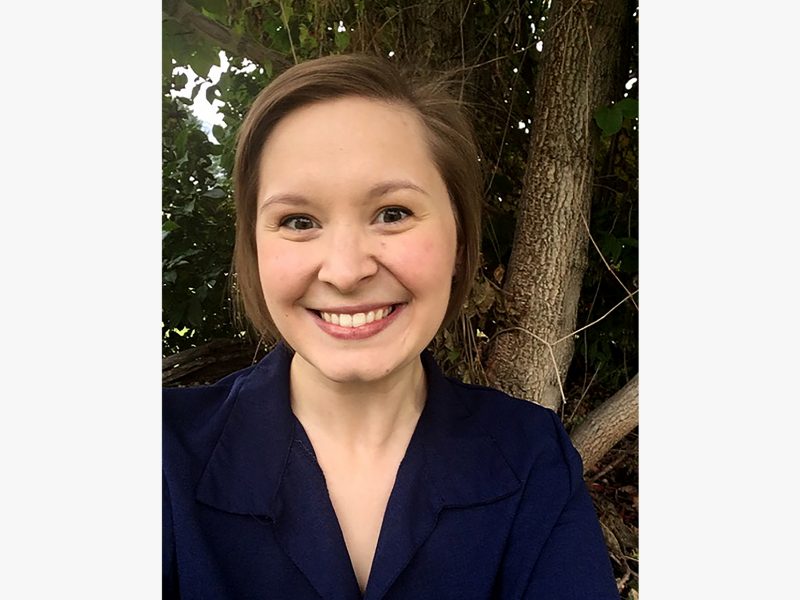 Jessie Bauer's Master of Nursing (MN) experience at TRU was transformational.
When she graduated from TRU with a Bachelor of Science in Nursing in 2015, Bauer knew she eventually wanted to continue her education, so when TRU opened its Master of Nursing program in 2017, she was one of the first students to apply.
This week, Bauer became the first student to successfully defend a thesis in the program, marking the completion of an educational journey that took her to unexpected places, and changed her life for the better.
Bauer's research explores Syrian refugee women's perspectives of their mental health and well-being during their resettlement period in Canada. Refugees face overwhelming stress during resettlement, which can contribute to the development of poor physical and mental health. To gain these unique insights, Bauer conducted in-depth interviews with Syrian women, and she hopes the findings from her study will inform culturally safe mental healthcare services and healthy public policy.
"I got to spend hours with really lovely women and learn of their struggles and experiences, and I got to experience the strength of these women, and learn how compassionate and strong they are," she said
As a researcher, Bauer aims to create new knowledge that brings enhanced understanding to healthcare. As a student, Bauer was driven to ask these questions because she experienced a gap in her own understanding.
"I come from a very small community," said Bauer, who grew up in Fort St. John. "When I was growing up there wasn't a lot of diversity in our community. I am a more well-rounded person coming out of this program, and that's what I loved about the research process. I was able to look at my personal biases and viewpoints, and examine how I've grown with my experience."
What she discovered through her research, and through the time she spent with Syrian women, was that despite such different enthocultural backgrounds, "everybody seeks connection and understanding.
"Inclusion in the wider community and belonging to social networks is so important for mental health and wellbeing," said Bauer. "You can't know what every person has been through and what struggles they are currently facing, but you might change the course of their day by acknowledging them and their personhood," she said.
Currently, Bauer works as a medical and surgical nurse at Royal Inland Hospital.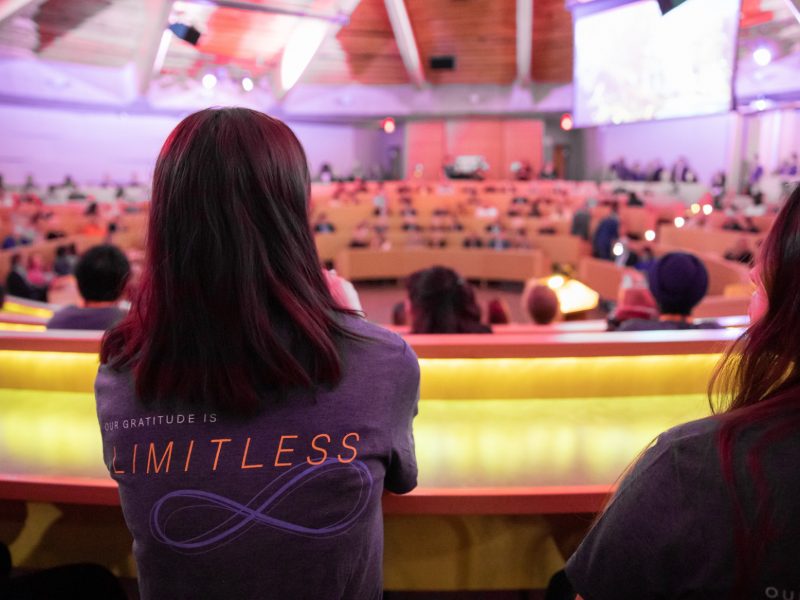 Education empowers students on their way to greater futures, opens new worlds through research and builds better communities. These are the reasons driving Limitless, the largest-ever fundraising campaign launched by Thompson Rivers University.
With a goal of $50-million, Limitless is even more significant an undertaking in that it is taking place during the university's landmark 50th anniversary in 2020.
TRU President and Vice-Chancellor Brett Fairbairn unveiled the public campaign Thursday evening to a room packed with more than 300 people, including students, staff, faculty, donors and community members.
"The power of education to changes lives is limitless. Education empowers our students on their way to greater futures, opens new worlds through research and builds better communities," he said.
While Limitless has just gone to the public, the campaign toward such an ambitious goal been in a quiet phase. To date, $41 million has been donated by generous supporters.
"Many of our supporters – new and old – have been with us through the past few years helping us to get to where we are today. Now we look to others in our communities to consider helping us surpass our $50-million goal," said Fairbairn, noting no amount contributed is too small.
Business and theatre student Kennedy Aberdeen asked the other students in the room to stand, then she addressed the audience:
"TRU is a place of promise and potential, just like us," she said, also noting students don't often get the opportunity to thank the people who support them through scholarships and bursaries. Limitless will increase the number of those awards to ease financial pressures for more students.
"A gift can be anything. But to us, it is worth everything," Aberdeen said.
The Limitless campaign consists of four pillars:
Supporting students establishes more scholarships and bursaries to open doors for more students and ease their financial worries so they focus on their education, discoveries and achievements.
Innovating for the future provides funding for more research initiatives; TRU's researchers often collaborate with businesses or organizations in surrounding communities. They are exploring solutions to problems that affect people's lives, from land reclamation to retaining early childhood educators to justice for people with mental health issues.
Building capacity establishes better spaces on campus and provides latest equipment, enhancing learning experiences for students and researchers. The Nursing and Population Health building is a prime example of a facility that will help our community by training health-care workers on state-of-the-art equipment so they can care for the people where they live.
Collaborating with community helps build more of the services and relationships that TRU has been increasingly developing in all of the communities it serves.
During the launch event, longtime TRU supporter Frank Quinn summed up the heart of the Limitless campaign.
"One thing we know for sure is the growth of post-secondary education is critical to our community."
There is a Limitless web page where anyone can find more information about the campaign.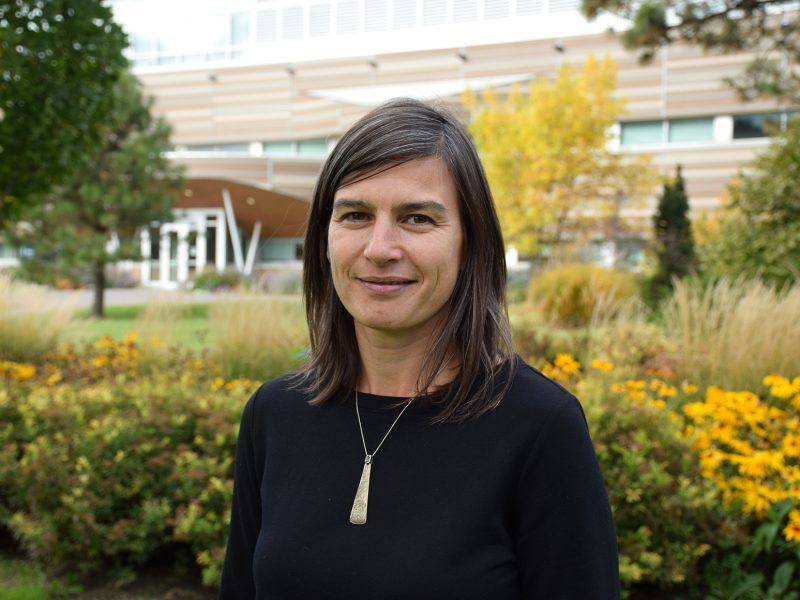 How are student outcomes impacted by working in the open, through collaborative learning with faculty and through creating widely-shared knowledge?
These are the fundamental questions that Dr. Michelle Harrison will spend the next year answering as the recipient of a 2019-20 Open Education Advocacy and Research Fellowship from BCcampus.
The role of a fellow is to raise awareness of open educational practices through advocacy, and to conduct, present and publish research on open educational practices at BC universities.
Harrison, an assistant professor of instructional design, works within the Learning, Design and Innovation Department of TRU Open Learning. She is interested in exploring the enriched experiences of students who engage in open learning, as opposed to those learning in traditional settings — whether that is in the traditional classroom, or behind password-protected online learning spaces.
"My research looks at those students who are using open education resources to see whether their outcomes are the same, and at how students in the open are using different platforms to co-create knowledge," she said.
"By using these new, open tools, students are becoming active participants in the learning process."
When students use blogs, social media, or when they participate in Wikipedia edit-a-thons for example, their work becomes inherently more visible, more accessible, and has the potential to be shared more widely. Harrison is interested in the student experience in this open space, and how they perceive themselves as practitioners and knowledge creators.
BCcampus awards three Open Education Advocacy (OER) and Research Fellowships annually. The fellows receive mentorship in OER advocacy and research, along with funding to attend and present their research at conferences. The fellowships are awarded to those who are committed to improving student learning experiences through the use of OER and open educational practices, and who are eager to share their experiences with colleagues and peers across institutions.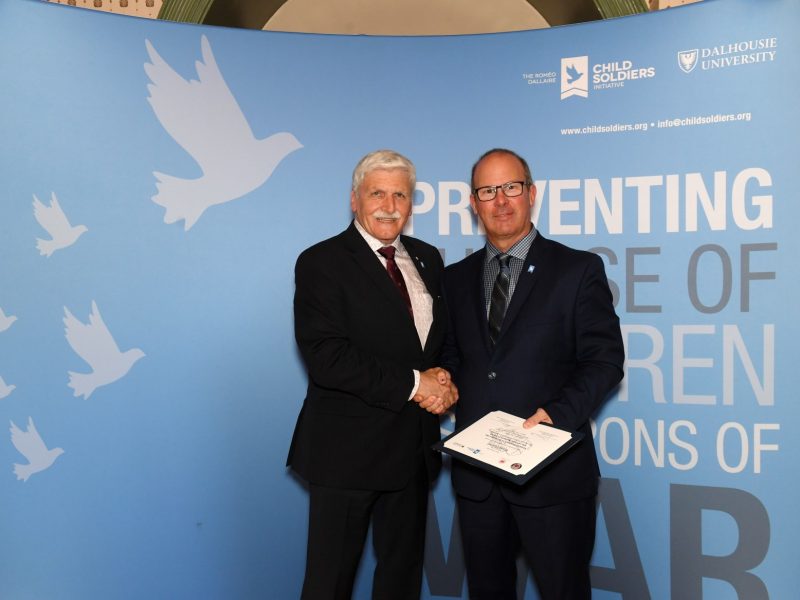 Faculty member Brian Cassell is one of only a dozen across Canada to complete the Veteran Trainers to Eradicate the Use of Child Soldiers (VTECS) training program—part of Retired General/Senator Roméo Dallaire's Child Soldier Initiative—and is introducing students to the topic in his Police and Justice Studies courses at TRU.
Cassell began his career at what was then the University College of the Cariboo in 2003, teaching the legal portion of an emergency dispatchers' communications course, and quickly had the idea for a law enforcement preparation program. He wrote the program outline in 2005, signed on as instructor for four courses when the Police and Justice Studies (PJS) diploma program launched in 2007, and he's been an integral part of this popular program ever since.
VTECS applicants provide a resumé of experience for consideration for enrolment, and are selected for their experience and teaching background. Cassell has an extensive history of teaching and curriculum development, having worked in education for various organizations and institutions since 1977. This background, and his extensive experience in the RCMP, where he served for 27 years before retiring, not only benefit his PJS students but also made him a strong candidate for the Dallaire Initiative training.
Candidates also need to have knowledge and experience of overseas operations, and his tenure as a Mountie included two such tours in a peacekeeper/teacher role: United Nations Transitional Administration in East Timor and Operation Iraqi Freedom in Amman Jordan.
"I would very much like to do some more overseas work. I would like to go to African countries to train the police and military people about the consequences of the use of child soldiers in war. I would like to participate in training here in Canada also," said Cassell. "All military and police personnel going overseas to conduct peacekeeping missions from Canada go through pre-deployment training. I would very much like to participate in that as well."
As one of a dozen retired and active police and military personnel to complete the VTECS program in July, Cassell's cohort completed training to prepare police officers and soldiers for their deployment in countries actively using child soldiers. The three-month course blends two months of online learning—focusing on research and scenario-based situations—followed by a month of classes at Dalhousie University that employed classroom sessions and scenarios with actors portraying child soldiers and militants.
"There are no positive outcomes when encountering a child with a weapon. If the child soldier has a gun intent on shooting a police officer or a soldier, the police officer or soldier must shoot the child to protect his or her life, but has to live with the fact that they shot a child as young as eight-years old," he said. "I would like to do what I can to prevent this, by getting the child soldier out of the life they have in a militia and helping police and soldiers learn how to help the child get out of their situation."
Topics in the VTECS training included, but weren't limited to: relevant international law, countries recruiting, Post Traumatic Stress Disorder, intervening to get a child out of a situation, gender issues, recruitment techniques, roles of child soldiers, consequences of encountering a child with a weapon and instructional techniques on delivering the Dallaire Initiative's teaching methods. At the end of the course, VTECS students were given the role of facilitators and evaluated by Dallaire Initiative staff to determine if they had become viable teaching and facilitation resources.
"The key component of any training for police and soldiers going to countries where children are being used as child soldiers is putting the rights of children in the forefront, following the rules of various conventions and international law," he adds.
Cassell's Police and Justice Studies students will get a window into his training this year, with the introduction of recruiting child soldiers and radicalism lessons to his Introduction to Policing course content.
He thinks these topics could be a full course in the diploma program someday, stressing that people need to know children are being recruited as soldiers into militant and extremist organizations from countries like Canada, Britain and the US. Police in particular, he says, need to be educated about recognizing the risk factors for children being recruited as soldiers:
"My students who will be graduating from the PJS program will have some background in this topic and will be prepared to recognize a child at risk of being recruited as a child soldier."
In addition to providing valuable knowledge for his students at TRU, Cassell will be presenting to different groups in different capacities, as well as providing tactical, prevention-oriented training to security sector actors.
"Basically, I would like to do whatever is required to get the message about child soldiers out to police and military personnel."
Learn more about the Roméo Dallaire Child Soldiers Initiative
Learn more about the Police and Justice Studies diploma program at TRU
More Campus Life - Kamloops articles
The views expressed are strictly those of the author and not necessarily those of Castanet. Castanet presents its columns "as is" and does not warrant the contents.
Previous Stories