Campus Life - Kamloops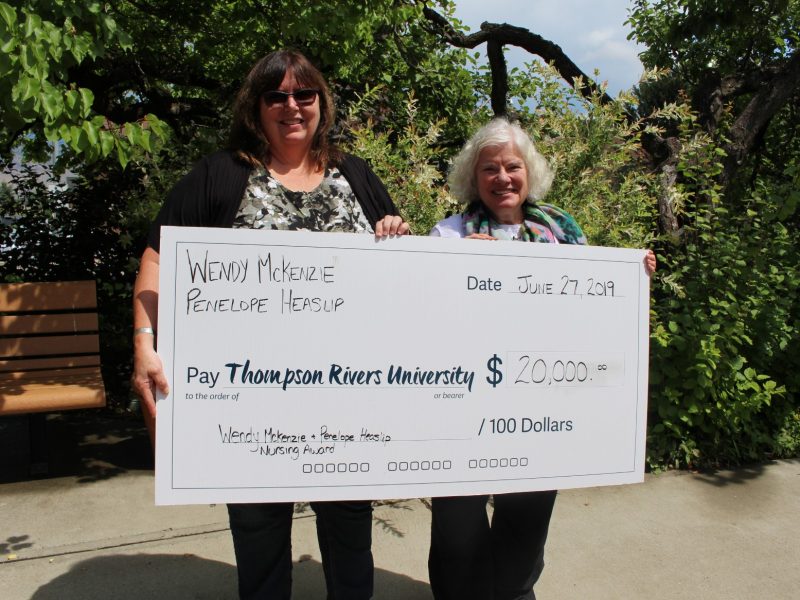 Nursing students interested in the care of refugees now have an opportunity to receive financial aid through a new award established by two faculty members.
Retired faculty member Penelope Heaslip and current faculty member and TRU alum Wendy McKenzie have established an endowment that will fund an annual award for a third- or fourth-year nursing student who has demonstrated a commitment to the care of refugees, immigrants and vulnerable populations—especially women and children.
"Both Penny and I have a lot of experience taking students on global practice experiences," McKenzie said. "One of the consistencies we find all over there is the fact that more vulnerable people, especially women and children, are a group of people are that are not supported anywhere."
International practice experiences takes TRU nursing students, accompanied by faculty members, to Nepal, Samoa, Thailand and Lesotho.
Heaslip taught global health until she retired in 2009, taking nursing students out of the country to gain a better understanding of community development in a foreign country.
One of Heaslip's former students, McKenzie also teaches global health while focusing her research on disaster nursing. They said it's important for nurses to understand the stories of vulnerable patients and how their experiences influence their behaviour.
"Canadian culture is so diverse. There are people here from all over the world," Heaslip said. "So there's an opportunity for students who may never go global, but can act local and get involved in community organizations or a nursing project where they are supporting refugees, immigrants, women and vulnerable children."
Heaslip and McKenzie teamed up to create the award to ease some of the financial strain for students with these interests, maybe even making it possible for them to go on a global exchange. Ideal candidates for the $800 award will be those working toward achieving the TRU Global Competency Certification or attending an international or study abroad experience.
The Wendy McKenzie and Penelope Heaslip Nursing Award will be presented for the first time in fall 2019.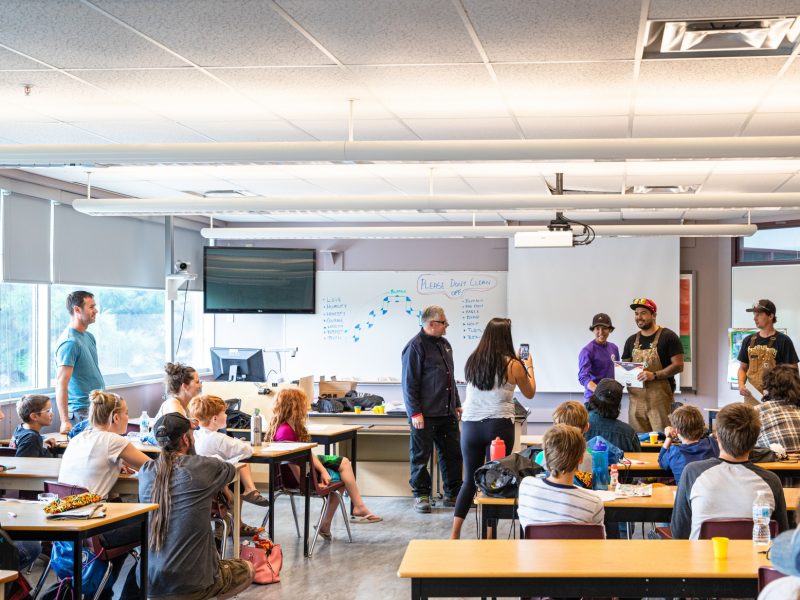 Youth from the Kamloops area and throughout British Columbia graduated from a week-long welding camp at TRU today, designed to provide introductory skills and plant the seed for future careers in this in-demand field.
Arx and Sparx welding camps introduce Indigenous and non-Indigenous youth to the welding trade, and TRU's Kamloops camp was one of six being funded by LNG Canada this summer. Participants start by learning about welding safety, gas metal arc welding, introductory welding symbols and the impact welding has on their everyday lives.
"This camp is specifically designed to provide young people with a hands-on introduction to welding and inspire them to pursue a career in welding. Students build confidence and have fun while being supervised by professionals in a safe environment," said Susan Crowley, executive director, CWB Welding Foundation. "Through experiential learning opportunities like the Arx and Sparx welding camp, their newly sparked interest in welding may lead to further education and employment."
Once this theoretical foundation has been covered, camp participants have fun applying their new skills to the creation of their own projects.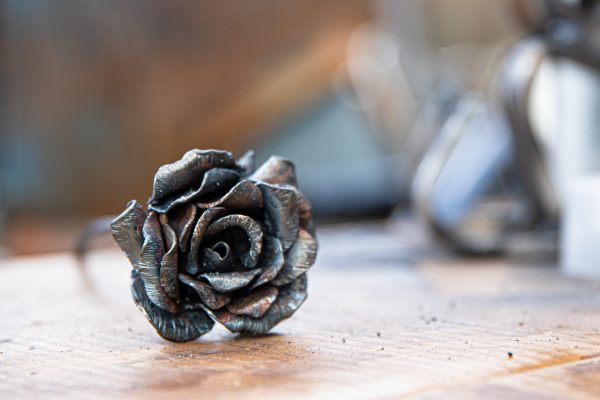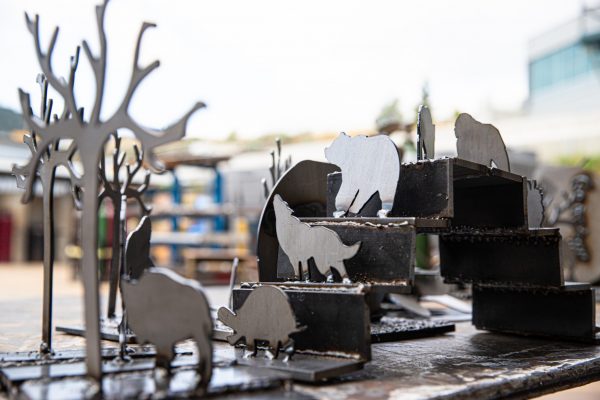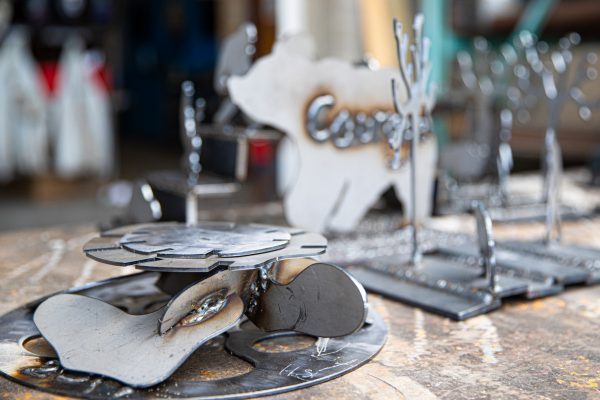 Cultural awareness is an important element of the camps, with Elders and community members from local bands present throughout the week to provide cultural context around what participants are learning. The individual projects completed by each participant also include references to Indigenous cultural teachings. Connecting projects to local culture and for some, their identity, is a key priority.
Arx and Sparx camps are developed and hosted by CWB Welding Foundation (CWBWF), a national not-for-profit charitable organization that works with partners to sustain the need for skilled welding professionals in the workforce and contribute to Canada's economic prosperity. CWBWF has hosted nearly 170 youth welding camps across Canada since their first in Edmonton, in 2014.
The summer 2019 camps are funded by LNG Canada—a joint venture of various international energy conglomerates building a liquified natural gas export facility in Kitimat, BC—and training is provided by TRU School of Trades and Technology welding instructors. Arx and Sparx welding camps are part of CWBWF's efforts to build and maintain a highly-skilled Canadian welding workforce.
Learn more about welding training at TRU
Learn more about CWB Welding Foundation initiatives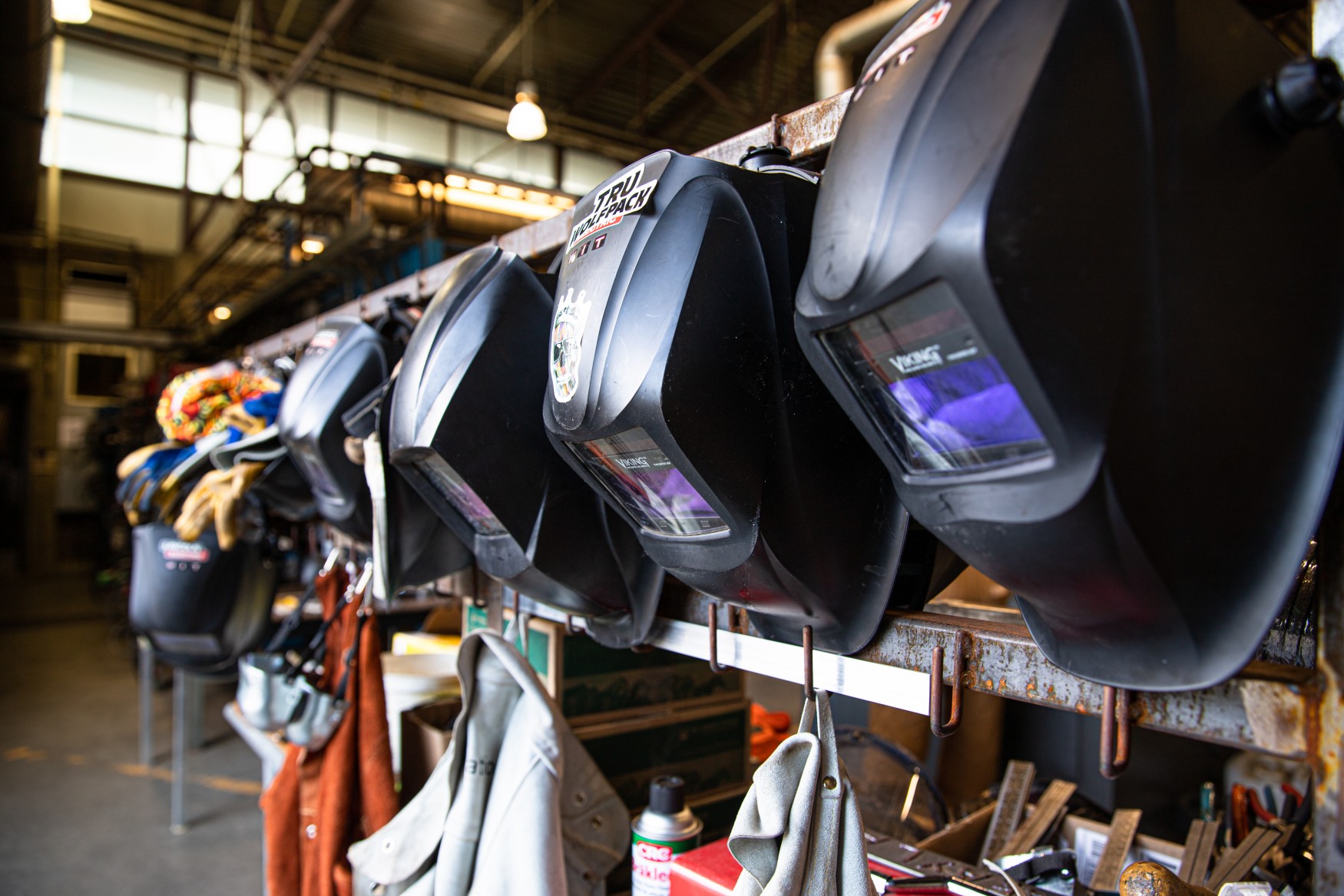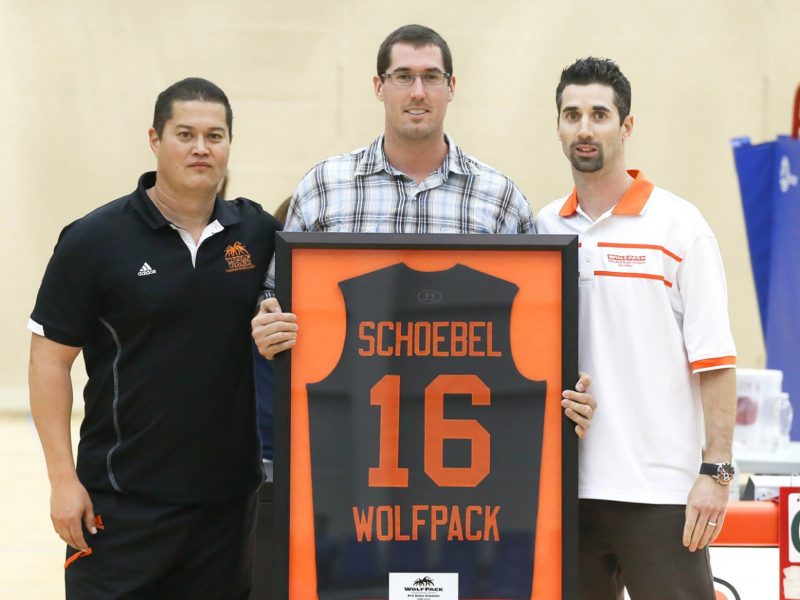 This story first appeared in the spring 2019 edition of Bridges Magazine: The Sustainability Issue. Bridges is the official publication of TRU alumni and friends, and can be read online in its entirety at tru.ca/bridges.
Training with the French junior national team, Robin Schoebel wanted to move to the US to pursue a college education. Weeks before starting his freshman season at Brigham Young University in 2005, the National Collegiate Athletic Association deemed him ineligible after they didn't recognize some of his high school credits. 
Back home in Beausoleil, France, Schoebel's last-ditch effort to return to North America was to bombard Canadian coaches' inboxes. 
Meanwhile, the WolfPack went 1-19 in their inaugural year in the Canadian Interuniversity Sport Association. Rookie Head Coach Pat Hennelly happened to be on his computer one summer day when he received an email. 
"I didn't read his whole email, I just went to the video. It only took me seven seconds before I said, 'Wow, I need this guy,'" said Hennelly. "Within minutes, I responded to him and told him what we could offer. That got the ball rolling." 
Hennelly's urgency registered with Schoebel and he came to Canada for the 2006-07 season. 
"He was a dynamic player. He's 6-foot-7, physical and crushed balls," said Hennelly. "With that video, I recruited some of the top college players from Alberta and that turned things around." 
Schoebel also changed the culture. Practices were no longer bland—the TRU Gym transformed into the Thunderdome. 
"We were competing for life and death each practice. There was always chirping and tempers flaring," said Schoebel. "It made us better and allowed us to withstand the pressure in big games." 
Constant adversity helped, as the WolfPack made the playoffs that season, but lost in the first round. 
The rise to prominence helped Hennelly recruit Gord Perrin, a nationally-heralded prospect from Creston, BC. 
"I was attracted to a smaller campus and city," said Perrin.
Pat also told me about all the good players he had and some of the recruits he knew. I knew TRU would be a strong team." 
Perrin trusted his hunch and in 2007-08, with the help of other key veterans Colin Jaggard and Behlul Yavasgel, TRU captured bronze at nationals by defeating Dalhousie University. 
"It felt great to be a part of something that had never been done in school history before," said Schoebel. 
The following season, Hennelly recruited Kevin Tillie, another fantastic Frenchman. 
"My dad found out about TRU through some of his contacts and it worked out fine," said Tillie, who was considering Brigham Young at the time. "I didn't know Robin too well beforehand, but we messaged about coming to TRU and he really helped me out when I arrived on campus." 
Tillie's dominating freshman campaign made him the third WolfPack player to be named Canada West Rookie of the Year in 2010, joining Schoebel and Perrin.
They also enjoyed tremendous personal and team success from 2006-11.
Schoebel's body broke down by 2010, as he watched Perrin and Tillie move onto the international and professional stage, highlighted by the two squaring off in the 2016 Summer Olympics in Rio de Janeiro, Brazil.
"My dream was to play in the Olympics. To achieve that alongside a college teammate was really cool," said Tillie. "I was happy we beat him, but I wish we could have advanced like (Canada) did."
The Games were especially impactful for Perrin, who helped Canada end their 24-year drought.
"That's what I'm most proud of. When I first joined the team, we didn't have a realistic chance of getting to the Olympics. It was a very long and difficult path to do it and to finally achieve it, is hard to describe," said Perrin.
One random email turned the TRU program into a perennial Canada West contender and developed nationally and internationally recognized players. More importantly, memories were made and lifelong friendships were forged because of it.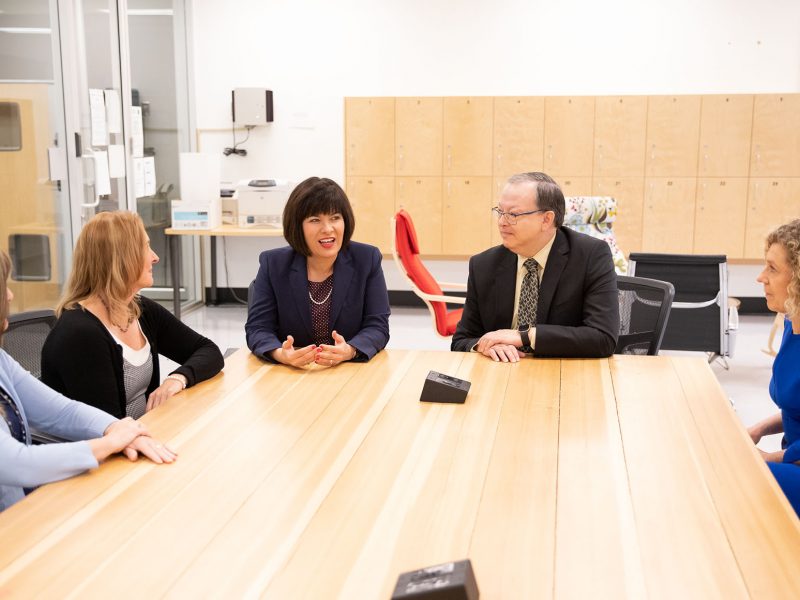 Federal Minister of Health Ginette Petitpas Taylor visited TRU yesterday to learn about federally-funded population health research being undertaken by Dr. Bonnie Fournier, Associate Professor with the School of Nursing.
Fournier was awarded a $600,000 Canadian Institutes of Health Research (CIHR) project grant to continue her research into reducing HIV-related stigma in school children in Northern Uganda through arts-based interventions.
During her visit, Minister Petitpas Taylor viewed a presentation of Fournier's research project and learned more about health research at TRU in a conversation with Fournier, Assistant Professor Dr. Kathryn Banks, and Acting Dean Tracy Hoot from the School of Nursing, as well as President and Vice-Chancellor Brett Fairbairn and Director of Research and Graduate Studies Troy Fuller.
The minister and President Fairbairn also took the opportunity to view the construction of the Nursing and Population Health building, which is anticipated to welcome its first students in fall 2020.
More Campus Life - Kamloops articles
The views expressed are strictly those of the author and not necessarily those of Castanet. Castanet presents its columns "as is" and does not warrant the contents.
Previous Stories