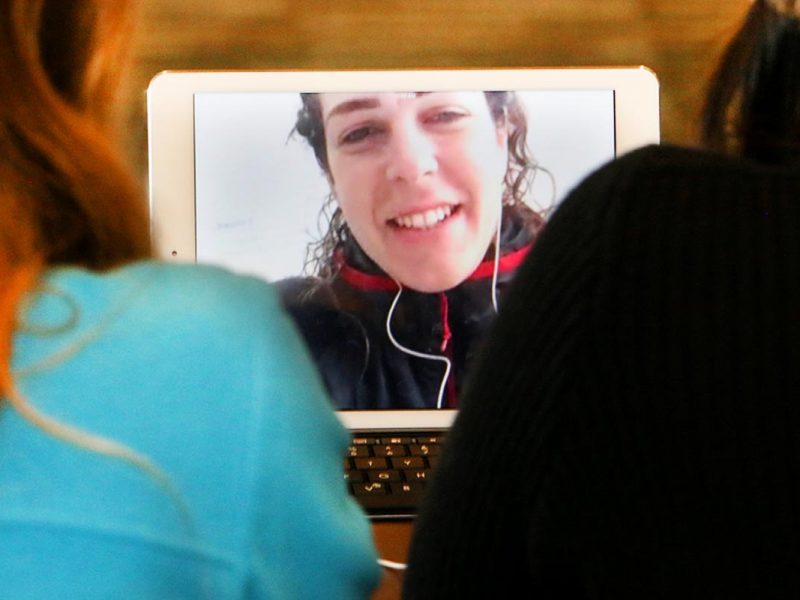 Keep practising your soft skills because they could be the difference between landing your dream job and not. Practice them. Constantly.
That was the common thread making its way around the room during a career networking event for adventure students and representatives from the adventure industry.
A recent Globe and Mail article states that technical skills will get you the job interview, but it's the soft—also referred to as human—skills that will get you the job.
Soft skills are many, far reaching and include being:

a good communicator
personable
friendly
patient
flexible and adaptable
a problem solver
a critical thinker
dedicated to your craft
able to put ideas into motion
tolerant of others
in control of your emotions
able to work collaboratively with others
someone with a genuine go-team attitude.
Niels Raaijmakers, one of almost 50 adventure students attending a recent networking for mentors event for TRU adventure students concurs.
"This [event] reconfirmed how important the soft skills are. Technical skills can be learned and taught pretty easily, but soft skills take a lot more time," he said.
Raaijmakers continued, "You need be open minded to the clientele and to the company itself. It's one thing to be guiding someone in the back country and another to be open minded and flexible about what's going on." He gave an example: "Say someone doesn't feel completely safe, then you have to adapt your trip to make that person feel safe. Flexibility can apply also to simple rules about how to handle gear. You may handle your personal gear a certain way, but the owner wants you to handle theirs in a different way. You have to be open to that."
Upcoming networking with mentors events
Photos from the adventure networking event
Photos from previous networking events
At the event, 25 adventure tourism industry representatives (referred to as mentors) were stationed at tables throughout the Mountain Room, and the students rotated through these stations. The mentors—including many TRU alumni—included guides, rescue operators, business owners, CEOs and others. They spoke of different occupational paths adventure programs graduates can take, such as positions in communications, administration, promotion, sales, web, finances, fundraising, business building and event planning.
Possible questions to ask when networking
Student Brayden Gray-Bower was reminded that everyone has a story to tell and that he will, too.
"It was good to hear the different back stories and how they [the mentors] got to the level of success that they're at now," he said. "I liked hearing the tricks they learned along the way."
A takeaway for him from the event? Realizing that experience doesn't have to be a formal or paid activity. And that's where having a good command of soft skills can help translate your unpaid experiences into personal assets.
"A lot of emphasis was put on just getting out there and getting experience, whether that's just getting out with your friends for an afternoon. Using paddling as an example, the more experiences you have, the better paddler you'll be, which will open more opportunities and more doors."