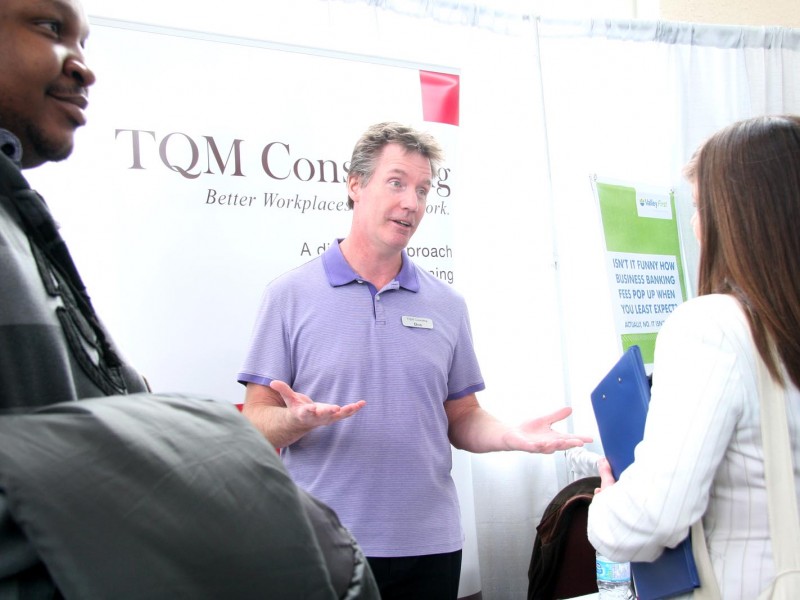 Success in life often amounts to being prepared and taking steps to be in the right place when opportunity presents itself.
With that in mind, the Career Education department is offering five free workshops to get you prepped and ready for Job Fair—a networking extravaganza where more than 50 employers visit campus, many of them hiring now or in the near future.
At least 1,000 students are expected to attend Job Fair on Mar. 3, meeting employers from the public and private sectors in industries like tourism, health care, financial services, trades, information technology, environment and sustainability, human services, law enforcement and more.
Open to all students, Job Fair is an excellent opportunity to:
Work on your networking skills
Gather information towards landing a job in your field
Practice initiating conversations with people you don't know
Get better at thinking on your feet
Discover how your skills apply in different industries
Learn from insiders what jobs are hot, which are not and which ones are forecast to be desirable for years.
Be prepared—attend a Job Fair workshop
| Date | Time | Location |
| --- | --- | --- |
| Feb. 23 | 11:30 a.m. – 12:50 p.m. | TRUSU Lecture Hall, CAC |
| Feb. 24 | 1 p.m. – 2:20 pm. | TRUSU Lecture Hall, CAC |
| Feb. 25 | 10 a.m. – 11:20 a.m. | TRUSU Lecture Hall, CAC |
| Feb. 25 | 3:30 p.m. – 4:50 p.m. | IB 1023 |
| Mar. 1 | 5 p.m. – 6:20 p.m. | IB 3035 |
More information
[email protected]