Midnight's Children
Release date: November 2, 2012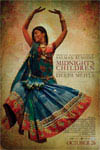 Just as India has proclaimed independence from Great Britain on August 15, 1947 at the stroke of midnight, Saleem Sinai, the illegitimate son of a poor Hindu woman, is born in a Bombay Hospital. At the same time, in the same hospital, Shiva, the son of wealthy Muslims, is also born.
Knowing that she was condemning the rich born boy to a life of poverty, a nurse switches the two newborn babies. As Saleem grows up, he discovers he has telepathic powers, as do all of India's other 1,000 "midnight's children." They can all speak to each other, but only Saleem has the power to bring them all together. The lives of Saleem and Shiva wind up mysteriously intertwined as they grow up in an India far different than the one their parents grew up in.
Additional details
Genre: Drama
Runtime: 148 min
Director: Deepa Mehta
Studio: Mongrel Media
Producer: David Hamilton
Screenplay: Salman Rushdie
Cast: Satya Bhabha,Shahana Goswami,Rajat Kapoor,Seema Biswas,Shriya Saran,Siddharth ,Ronit Roy,Rahul Bose,Anita Majumder,Zaib Shaikh,Anupam Kher
The Circle spins its wheels
Kim Foreman-Rhindress - Oct 20, 2017 / 7:23 am
Touted as a thriller, the film centres around a fictitious company known as The Circle, a "Facebook...