Campus Life - Kamloops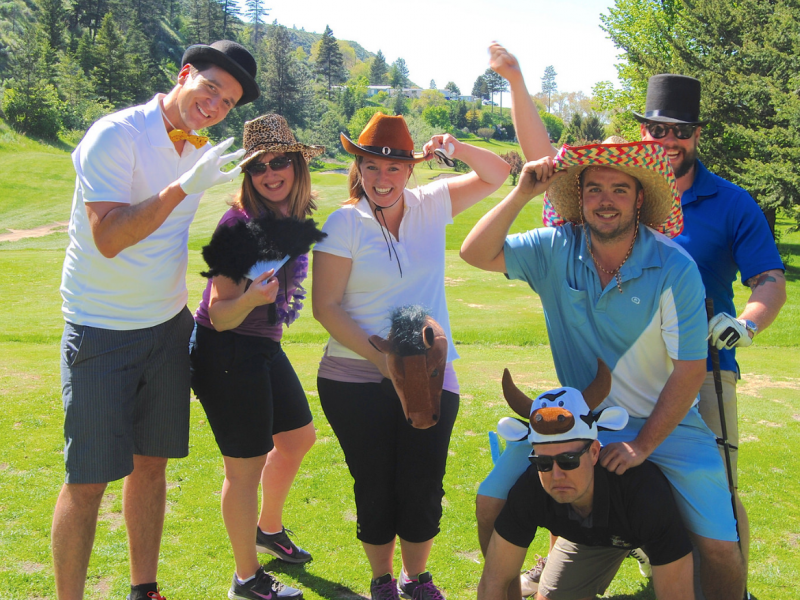 The annual Alumni Golf Tournament is coming up this Friday at Pineridge Golf Course and there is still time to secure your spot as an individual or to register a team.
This tournament is a fun and stress-free way to kick-off golf season while connecting with friends and expanding your network. If you are still looking for a reason to take the afternoon off work, look no further.
Five reasons to hit the links
1. Golf is fun
The Alumni Golf Tournament is all about fun. With no experience necessary, teams of three play a Texas Scramble format (best ball). If you are an experienced golfer, not to fear, there are plenty of tough holes that will challenge even the veteran golfer. Take the afternoon off work, enjoy the beautiful weather and have some fun with old friends and new.
2. Games
If golf isn't necessarily your thing but you have a knack for party games then this is the event for you. It's not just about who is the best golfer at this tournament. Test your hand at golf beer pong, try for the longest drive with a marshmallow, take part in a toonie toss, enter the putting contest and get your photo taken at the photo booth.
3. Food and drink
If one thing is certain, it's that you won't go hungry at this golf tournament. Start the day with a BBQ lunch, sample food and drinks around the course provided by the generous hole sponsors and finish your day with dinner at the clubhouse. You will have the opportunity to taste test everything from Flavours of India samosas to Earls martinis.
4. Prizes
There are many opportunities to take home a prize including longest drive, longest put, closest to the pin, a $5,000 hole-in-one opportunity and many more. With an array of activities, stations and prizes, you won't leave this event empty-handed.
5. Raise money for students
Last but certainly not least, the best reason to participate in the Alumni Golf Tournament is to help raise money for TRU student financial aid and awards. What better way to give back to the community than to have some fun out on the course with friends.
TRU hosts many golf tournaments over the spring and summer but if you are looking for a fun day on the course this is the tournament for you.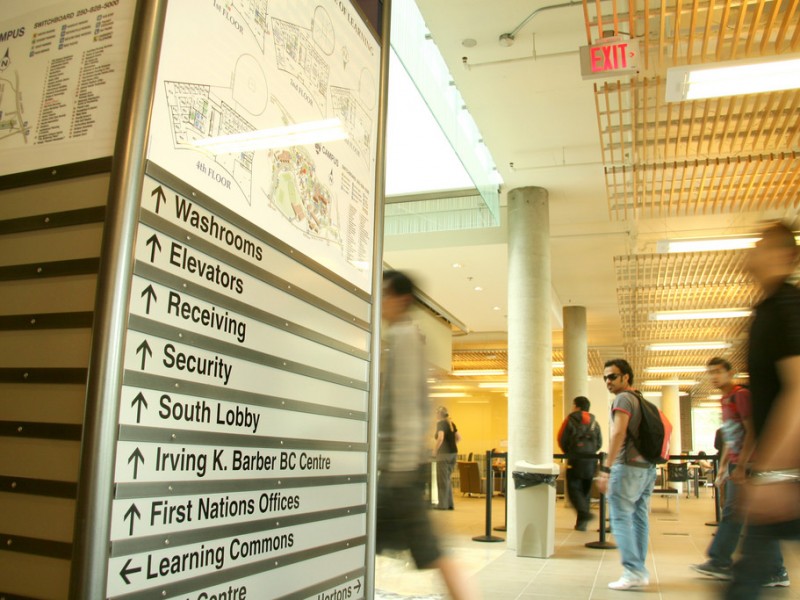 TRU is well on its way to meet the criteria set out by new legislation introduced Wednesday by the provincial government that aims to make campuses safer and more responsive to the needs of survivors.
Although public post-secondary institutions in the province are currently not required to have policies that address sexual violence or misconduct, TRU started working with a broad cross-section of its community on a sexual assault response protocol last summer.
"Sexual assault and other acts of sexual violence are not tolerated on our campuses," said Alan Shaver, TRU President and Vice-Chancellor.  "This legislation will not only support the work that has already been undertaken, it sends a strong message throughout the province that this is an issue that all universities must stand against together."
The Sexual Violence and Misconduct Policy Act will require public post-secondary institutions to establish sexual misconduct policies within one year of the bill receiving Royal Assent.
"We have been working diligently on campus and with community partners on programs, policies and resources to ensure that our campus remains free from sexual violence and that our community has the education and supports it needs to maintain an environment free of discrimination and harassment," said Dean of Students, Christine Adam. "In addition to the policy, we are working on ways to foster healthy attitudes and behaviours towards sexuality, sex and gender roles."
The document Guidelines and Principles for Developing Policies and Actions to Prevent and Respond to Sexual Violence at BC Public Post-Secondary Institutions is expected to be available to all post-secondary institutions in the coming months and will help inform the finalization of TRU's policy.
Bill 23, Sexual Violence and Misconduct Policy Act, will require every public university, college and institute in the province to develop a sexual misconduct policy. The bill defines sexual misconduct to include a wide range of acts, ranging from voyeurism to sexual harassment and sexual assault.
The bill fulfills a commitment made by Premier Clark who said that government would work promptly with Oak Bay Gordon Head MLA Andrew Weaver to pass legislation as soon as possible.
-30-
Media Contact:
Christine Adam
Dean of Students
250-371-5860
[email protected]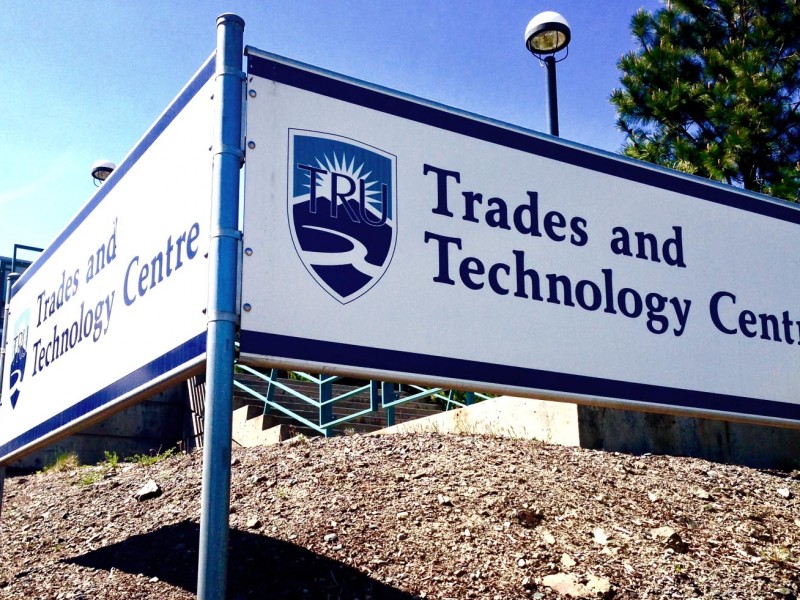 The Ministry of Advanced Education (AVED) announced that an additional 16 seats are being made available to the Industrial Mechanic (Millwright) program as part of the provincial strategy to align training with in-demand occupations that support the provincial economy.
"This funding comes from AVED's critical seat funding portfolio, allowing us to open up a new section that will enable waitlisted students to be admitted into the Millwright program," said Dean of Trades and Technology Lindsay Langill. "This is a key benefit to students locally and provincially to receive quality training and obtain their Red Seal as a millwright."
TRU will receive a funding boost of $21,000 for 16 trades seats in the industrial mechanic program.
"These new seats illustrate two of TRU's important strategic priorities, namely increasing student success and increasing sustainability by preparing our excellent students to support their families and also industries in our communities," said TRU President and Vice-Chancellor Alan Shaver. "TRU is proud to work with students, the community and government to ensure we thrive in changing times."
Nearly one million job openings are expected in BC over the next decade, and eight out of ten of these openings will require post-secondary education. In-demand occupations requiring post-secondary education or training range from professional to management to trades in a range of sectors including technology, resources and health care.
"Kamloops will need a variety of skilled workers to meet future demand, including industrial mechanics," said Kamloops-North Thompson MLA Terry Lake. "By expanding training opportunities for these sorts of in-demand careers at TRU, we are building a strong foundation of skilled workers in BC."
With this new investment, the government has invested more than $735,000 for 186 trades training seats and $1.45 million for equipment at TRU since 2014.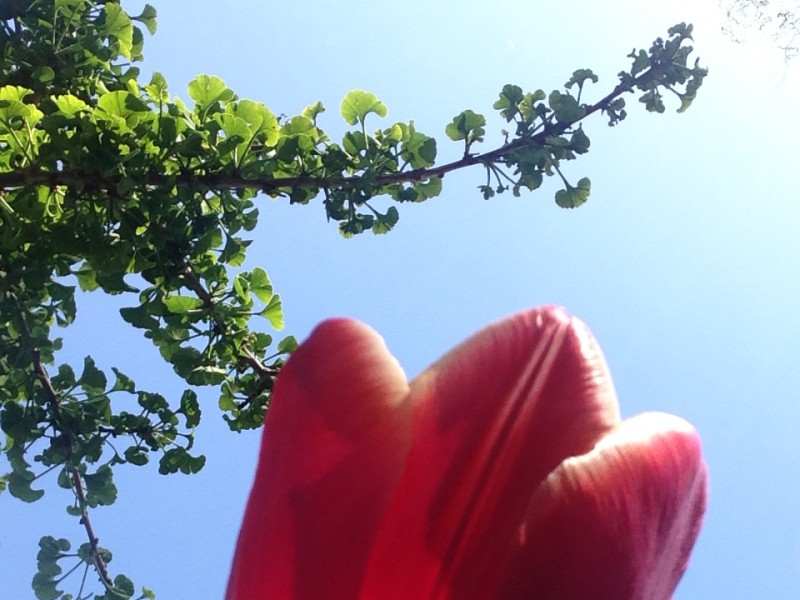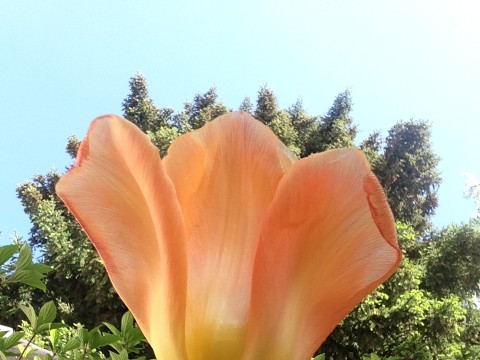 It's almost May and that means one of the best deals in the city is about to begin.
Every Wednesday starting May 11 and ending Aug. 17, delight in a gentle walk among a beautiful array of annuals, perennials, shrubs and trees during free guided tours of TRU's Horticulture Gardens.
Led by knowledgeable members of the TRU Friends of the Gardens non-profit society, each tour has a different theme (to be announced). Past years have featured an overview of the gardens, flowering plants, flowering shrubs, deciduous trees, annuals and planters, grasses and conifers.
There isn't a cost, though donations are gladly accepted to help offset the society's costs like operating the tours, bringing in guest speakers and hosting workshops and the annual plant sale.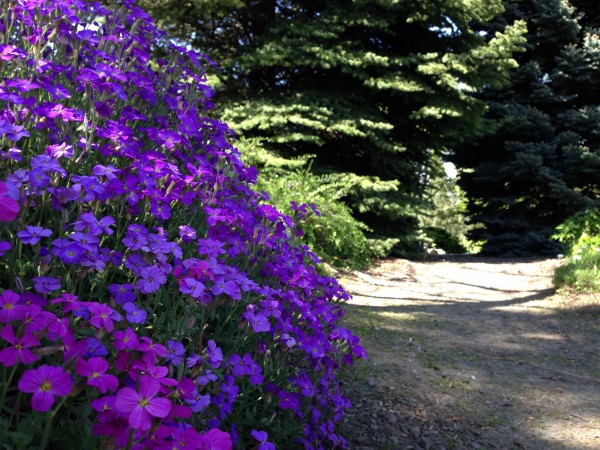 Tours run 6:30-8 p.m. Visitors are asked to meet behind House 10, which is located behind the Campus Activity Centre. Wear comfortable shoes and clothing and depending on the temperature and weather, you may need long sleeves, long pants and a light jacket. Because you're around plants and moisture, bug repellent may be necessary.
Bring your curiosity, enthusiasm, questions, cameras, notebooks and be ready to learn something new during what is one of the best summer deals in Kamloops.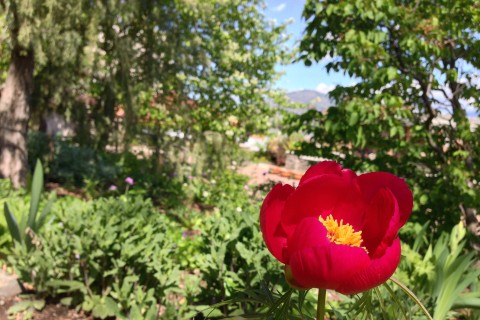 More information
Friends of the Gardens website
Dave Williams
[email protected]
Schedule (themes to be announced)
MAY—11 (first tour of the season), 18, 25
JUNE—1, 8, 15, 22, 29
JULY—6, 13, 20, 27
AUGUST—3, 10, 17 (final tour of the season)
More Campus Life - Kamloops articles
The views expressed are strictly those of the author and not necessarily those of Castanet. Castanet presents its columns "as is" and does not warrant the contents.
Previous Stories