Campus Life - Kamloops
This year, Print Services and the TRU Bookstore sold holiday cards created by MarCom featuring art and photography by staff.
By purchasing TRU branded holiday cards you also helped give the gift of education.
Proceeds from this year's holiday card sales totalled $238, which will go straight to the Foundation to support its work raising funds for students.
Every little bit of money raised for the Foundation is helpful, and in this case, everyone benefits.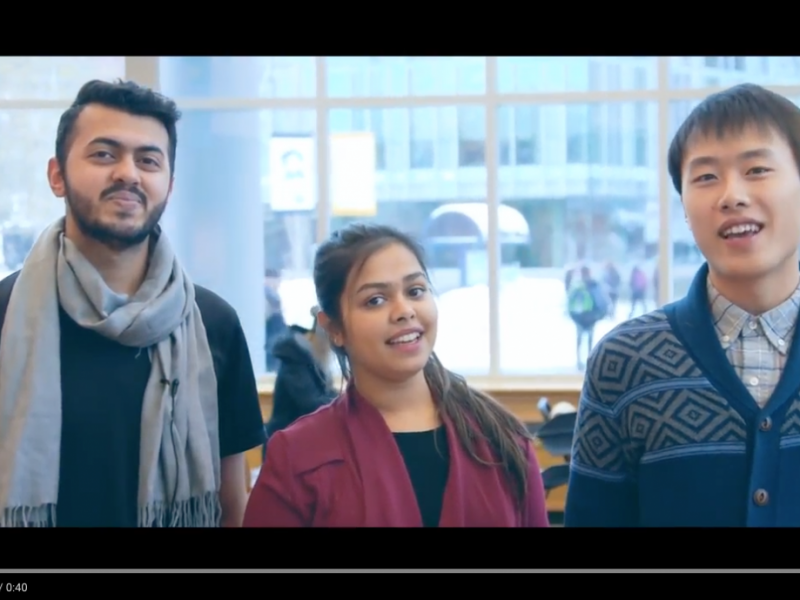 Want to know what's happening on-campus this week? Check out the up-coming events like Campus In-flight, Spring Festival Gala and Networking 411: Pan-campus career mentoring.
Mockus is a truly made at TRU play.
The play is written by Arts Faculty member, Dr. George Johnson, who was inspired while attending a talk a few years ago on campus by activist Mary–Wynne Ashford, who spoke about the anti-politician Mayors of Bogota, Colombia in the 1990s, particularly Antanas Mockus.
An unlikely politician as a mathematician and one-time university president, Mockus employed creative antics, such as replacing corrupt traffic cops with street mimes, to encourage people to overcome the city's social and environmental ills, mostly with tremendous success. Despite being called a clown by his critics, he managed to create a civil society in a drug and crime-ridden capitol.
Mockus quickly became a hero to Johnson—so much so, he just had to write about him.
"My play is not a documentary but an attempt to explore the creativity of a person who imaginatively transformed his world," said Johnson.
When Johnson heard that a former student of his, Andrew Cooper, was looking for new plays for his recently formed Chimera Theatre, he sent Mockus along, and Cooper enthusiastically took it up.
Chimera Theatre did a staged reading of it in Kamloops last February, with some TRU students and alumni, and the audience responded really well to it, so they decided to go forward with a full production.
"From what I have seen they're having a lot of fun rehearsing it and embellishing it with dance and clown routines. I am really proud of their professionalism, dedication and talent, a credit to the Theatre Arts program at TRU," he said.
One of the students in the play is Morgan Benedict, a fourth year Bachelor of Arts student who is majoring in theatre and has received a $3000 TRU Undergraduate Research apprentice grant to work on the project.
Benedict has been travelling to Kelowna on a weekly basis, working on her lyra skills with Studio X Fitness. She's grateful for the grant, as she can dedicate more time to rehearsals, honing her aerial hoop abilities and furthering her character development as Sofia, the daughter of the Mockus character in the play.
"I'm really proud of the show already and we're only half way there with preparations," said Benedict. "Because I'm going to school for theatre, I'm also really happy that TRU is supporting this production so well. TRU has so many things to be proud of, this smaller theatre program could get lost in the mix but it doesn't and that brings me so much pride."
Andrew Cooper, an arts alum and currently the artistic director at Chimera Theatre is looking forward to not only the performances but what the audience will get out of this entertaining story.
"I'm really excited to direct George's play because I think it really speaks to what's going on in the world today and addresses a lot of contemporary social issues in very fun and interesting ways. We get to present commentary on political corruption, human rights violations and climate change in a play filled with clowning, dance, and acrobatics. It's going to be a very visually pleasing show for audiences and I hope it will have them leaving the theatre thinking about their place in the world and what they can do to help it become a better place, " said Cooper.
"The acting, dancing, sounds and costumes are already looking and sounding amazing," added Benedict. "You'll get a lot out of the narrative but definitely enjoy the entertainment and circus elements as well."
Mockus tickets and showtimes
Tickets: Purchase tickets through Kamloops Box Office
Showtimes: Feb. 8 to 11, at 7:30 pm and a pay-what-you-can matinee on February 11 at 2:00 pm
Location: Pavilion Theatre, 1025 Lorne Street, Kamloops, BC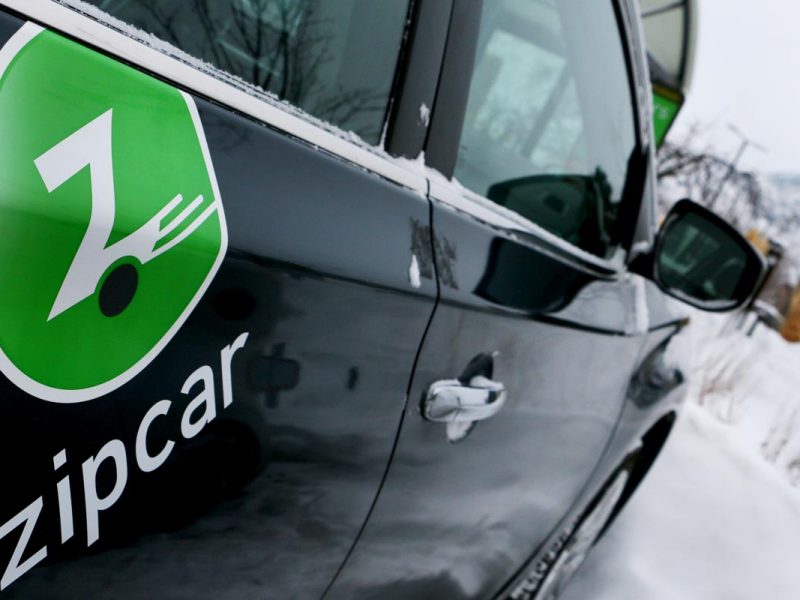 The popular car-sharing company Zipcar drove onto campus this week and with its arrival, you're offered a 24-hour alternative to owning a vehicle.
The TRU campus launch is also the first location in Kamloops.
Vehicles can be rented for as little as one hour or for as many as seven days. The hourly rate is $10, the daily rate is $73 and all bookings include gas, insurance and 200 kilometres per day. Thirty cents will be charged for each kilometre over the daily 200.
Once you've completed the membership application, paid the annual membership fee and received your membership card in the mail, you're ready to rent. Reservations are made online or by mobile app and can be done as little as one hour before pick up or months in advance.
No need to worry about keys to get inside or start your car. To unlock the doors, simply tap your chip-encoded membership card on a sticker on the windshield. To start the car? Push the ignition button.
At this time, Zipcar has two vehicles on campus—a Nissan Sentra and Nissan Elantra—and the company says the fleet will grow over time as demand does. Both cars are parked in reserved spots across the road from the Office of Environment and Sustainability, which is located in House four by the bicycle shelter behind House of Learning.
Environment and Sustainability played a key role in bringing the company to TRU.
More Campus Life - Kamloops articles
The views expressed are strictly those of the author and not necessarily those of Castanet. Castanet presents its columns "as is" and does not warrant the contents.
Previous Stories