Campus Life - Kamloops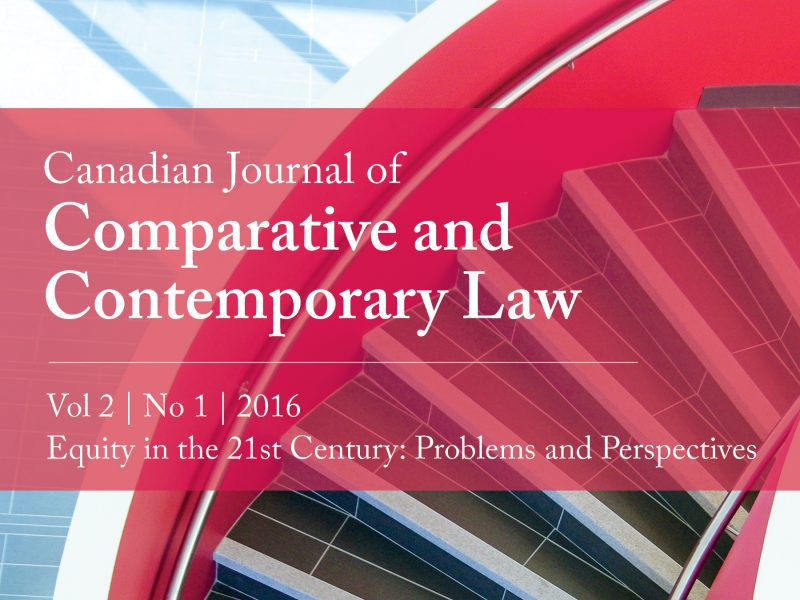 A team of law students, under the direction of their TRU Law faculty editors-in-chief Robert Diab, Chris Hunt and Lorne Neudorf, have published the second volume of the Canadian Journal of Comparative and Contemporary Law (CJCCL).
The journal—unique because it is both thematic and comparative—is a peer-reviewed, open-access scholarly journal. Its content is available online free of charge.
The thematic approach enables the editorial team to present a focused, penetrating analysis of a contemporary legal issue to an extent not currently offered elsewhere in Canada or abroad.
The focus of CJCCL's second volume is "Equity in the 21st Century: Problems and Perspectives" and examines contemporary challenges related to the law of equity, which was developed by the Court of Chancery acting as a court of conscience.
"We are extremely fortunate to have attracted such an incredibly talented roster of authors," said Neudorf.
"This diverse collection of scholarly essays makes a significant contribution to the law and we expect it to generate further scholarship in the future."
The second volume, consisting of two 400-page issues, features contributions from leading scholars across the common law world, including articles by TRU Law faculty members Craig Jones, QC, and Margaret Hall.
A provocative foreward by Mr. Justice Russell Brown of the Supreme Court of Canada introduces this edition.
The inaugural volume of the CJCCL, published in January 2015, was titled "Health Law & Human Rights" and the third volume, slated for summer 2017 will be "Problems of Interpretation of International Law."
Browse the current volume of CJCCL.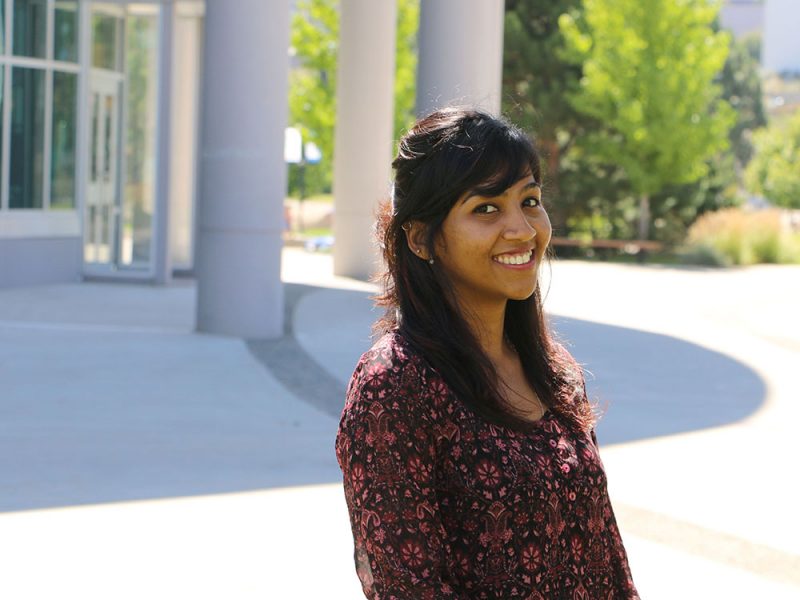 MBA student Tanya Thomas is in the final days of her internship with The Borgen Project, a Seattle-based nonprofit organization.
Thomas spent 13 weeks this summer handling human resources and media projects, supporting The Borgen Project's goal of working towards ending global poverty and hunger.
Thomas was looking for an internship opportunity where she could help in a small way to change the world. She found The Borgen Project during a Google search and the nonprofit's message inspired her.
"I wanted to get involved with an organization and give back globally," said Thomas, who is completing her final MBA project in developing intercultural communication skills through multicultural teamwork.
During her internship, Thomas updated job postings, found new candidates, screened and interviewed, pitched stories to the media and supported fundraising initiatives.
"Having the opportunity to interview others was an awesome experience." She had never been an interviewer before and added, "I've found the HR experience and exposure has been tremendous."
Thomas was also inspired to personally raise funds for the nonprofit and succeeded in raising $600 on top of her internship duties. She completed fundraising projects, including selling her own artwork at The Art We Are, a local artisan food and coffee shop in Kamloops.
In her final MBA project, she wants to find out how communication across team members is affected when colleagues are from different cultures. Thomas wraps up her program this August.
"The MBA has given me so many opportunities. I've learned so much through competitions, research projects, this internship and living in a new city away from home in Mumbai, India."
Thomas is looking forward to working in HR after completing her MBA and plans to stay in Canada.
Watch an interview with Thomas on local TV station, CFJC.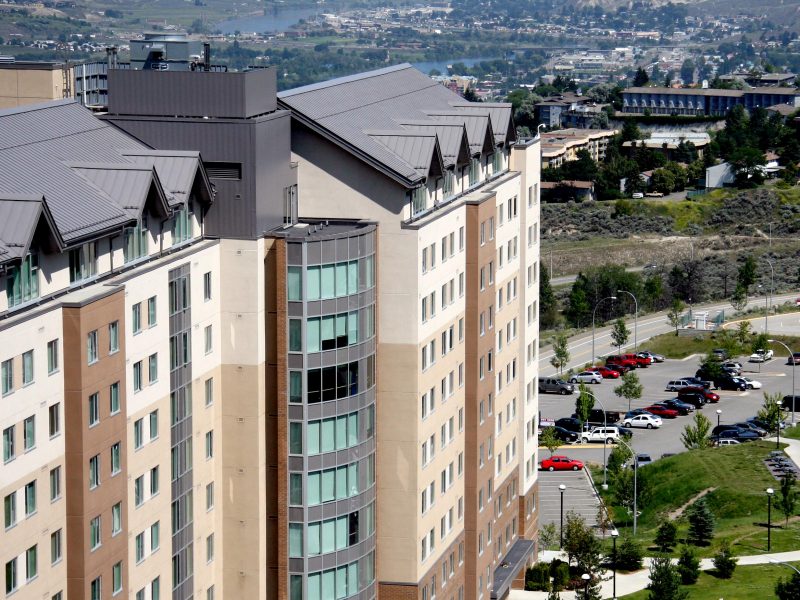 Students looking for off-campus housing are being warned to be careful of possible rental scams.
Types of scams vary. In one case, perpetrators connect with students through websites listing available accommodation. The scammer may tell potential renters that in order to hold the place for them, a payment or e-transfer must be made within a matter of hours. Under normal circumstances, students may be wary of making a quick payment, but with the start of classes two weeks away, making a quick decision could be tempting in order to secure a place.
In other cases, potential landlords become demanding and even threaten legal action. Another clue that the rental is a scam is if the price seems too good to be true when compared to other similar listings.
Students coming from other countries could prove easier prey because of their unfamiliarity with practices common in Canada, said Craig Engleson, TRU World's manager of international housing.
"If students are feeling something isn't right, we're urging them to get in touch with TRU World by contacting their ISA (international student advisor) and telling them about the situation," said Engleson. "We want students to know they're not in trouble by letting us know, we just want to help."
A reputable list of off-campus options is the housing registry operated by TRU Students' Union.
Brandon de Krieger, TRU Residence and Conference Centre's general manager, says there is still space available on campus. As of Tuesday morning there were 25 spaces available at McGill Housing and 10 at the TRU Residence and Conference Centre. "The numbers give a pulse of where we are at in the moment. We constantly get cancellations at this time of year," said de Krieger.
For information about the Residence and Conference Centre, call 250-852-6296 or email [email protected]
McGill Housing can be reached at 250-852-6330 or email [email protected]
The Kamloops RCMP has tips for renters:
ask to see previous utility bills for the residence and/or photo ID to confirm the identity of the landlord
choose a payment method other than cash for rent or deposits, such as a personal cheque, money order, bank draft or certified cheque
ensure a proper tenancy agreement is drafted and signed by both parties
---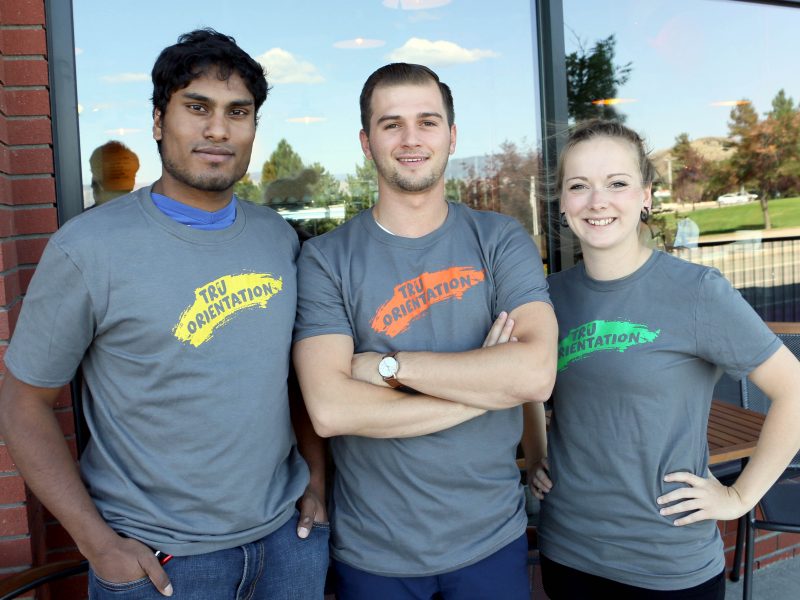 It almost seems like yesterday that Krystine Lucas was among the nervous and excited attending TRU Orientation day for new students.
Fast forward a few years and the outgoing and confident Bachelor of Arts student is on the other side as co-emcee for the Sept. 6 event, which organizers are anticipating will attract more than 1,500 participants. The packed day runs 9 a.m. to 3 p.m. and starts with small groups and ends with a barbecue and activities at the Campus Commons.
"The day was very positive and upbeat," said Lucas, who wrapped up her theatre major this spring and is now working towards completing her minor in English requirements. "When I think back on my experience, my first year was the most fun because you get to meet people and make new friends. The first-years are starting new chapters in their lives, so it's going to be exciting talking to them and getting them excited for this new point in their lives."
Sharing the microphone with her is Joe Bunn, also a BA student who graduated from the theatre program in the spring and is now working towards completing his elective requirements.
"Orientation is a great way to interact and meet with all the people in your year because those are the people you're going to interact with the most," said Bunn. "And if you're in the same program, you're going to become closer and that comfort makes it easier for you to adapt and branch out into other areas."
The more than 1,500 students will be new to TRU and be a mix of those just out of high school, international students, those transferring here, in masters programs and those who have who have been out of school for a few years.
Julie Taylor is coordinating TRU Orientation and said there are two significant changes this year. One is a mix-and-mingle for masters programs and the other is flipping the formal part of the schedule. Instead of starting big and going small, students start in small groups, then attend open houses in their areas of study before gathering with everyone else in the Tournament Capital Centre for the pep rally, convocation and formal introduction to TRU from campus dignitaries.
"With this new format, we are hoping to alleviate the intimidation that students might feel being in a large group at the start," said Taylor.
Lucas and Bunn are excited for the opportunity to work the microphone and play their part in making all newcomers feel welcome, just as many did for them those few year ago.
"The emcees were really good and I enjoyed myself," said Bunn. "I thought they really made everyone feel welcome and they made me want to stay here. They made me feel that I had made the right choice to be here."
More Campus Life - Kamloops articles
The views expressed are strictly those of the author and not necessarily those of Castanet. Castanet presents its columns "as is" and does not warrant the contents.
Previous Stories