Campus Life - Kamloops
TRU Recreation (Rec) has hit the ground running this semester with a little something for everyone thanks to a full line-up of fall fitness classes and exciting events.
"The main goal is to provide students with a variety of special events, intramural sports and campus fitness classes in hopes that there is a program for all interests. As we know, your academic success is improved when you balance your academic pursuits with recreational opportunities," said Pina Russo, recreation coordinator.
Aside from the popular free bootcamp classes and intramural sports, a number of exciting new classes are being offered on-campus including: intro to Kangoo, Pound fitness and intro to hoop dance.
A number of spcialty programs are also available to students at an affordable rate through community partnerships with Kix 4 Chix, Kamloops Barre, Cliffside Climbing Gym and Evolve Pilates.
To celebrate Breast Cancer Awareness Month, TRU Rec is teaming up with with Royal Inland Hospital (RIH) to host Posin' for Pink Pier-side, a series of yoga poses at the Riverside Park pier. This event is open to the community by donation, with all proceeds going back to RIH.
"A special role model and inspirational individual who worked here at TRU was diagnosed with breast cancer and was my motivation behind planning this event," said Russo. "Another is knowing the goals of RIH to build the Rapid Access Breast Health Clinic and its potential to change lives is quite amazing. Any financial support brings RIH one step closer to achieving those goals."
Other up-coming events
Diggin' For The Cure, volleyball tournament – Oct. 1 at the TRU Gym. 

Poses Poolside – Oct. 2 at Hotel 540. 

Flow and Glow Yoga – Oct. 30 at the TRU Gym, recreation studio.
Check out the full list of classes and events.

More information
Pina Russo
Thompson Rivers University
Recreation Coordinator
250-828-5271
[email protected]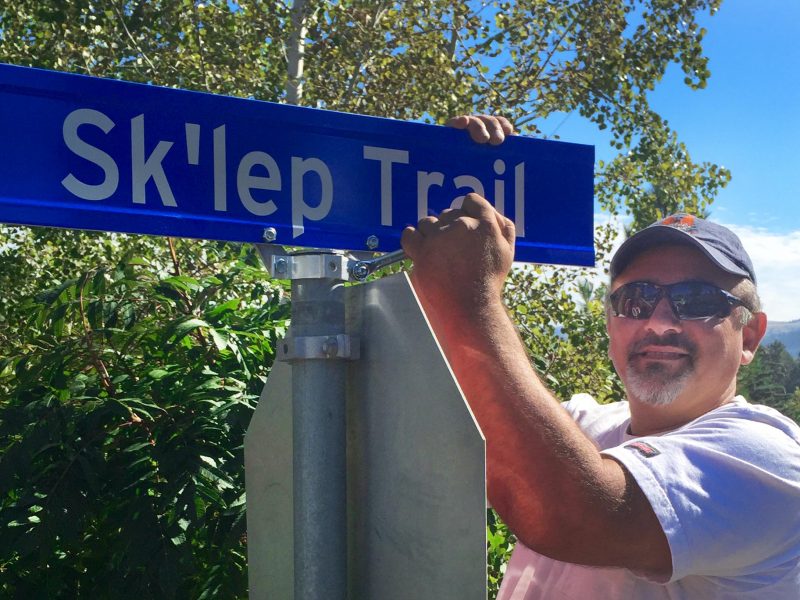 Navigating campus got a bit easier this week thanks to new street signs going up on a few roads, laneways and access areas that were previously unnamed or not well known.
The road signs went up Sept. 22, 2016 (See the graphic below for their locations) and are:
WolfPack Road
Sk'lep Trail
TRU Way
University Drive
University Drive North
College Drive
Street names not only add identity and personality to parts of the university, they assist emergency personnel, contractors and others not familiar with campus, said TRU's Associate Director of the Office of Safety & Emergency Management, Stacey Jyrkkänen.
As for adding character and identity, Sk'lep Trail recognizes TRU being on the traditional territory of the Secwepemc people. WolfPack Trail refers to the nickname of TRU's sports teams.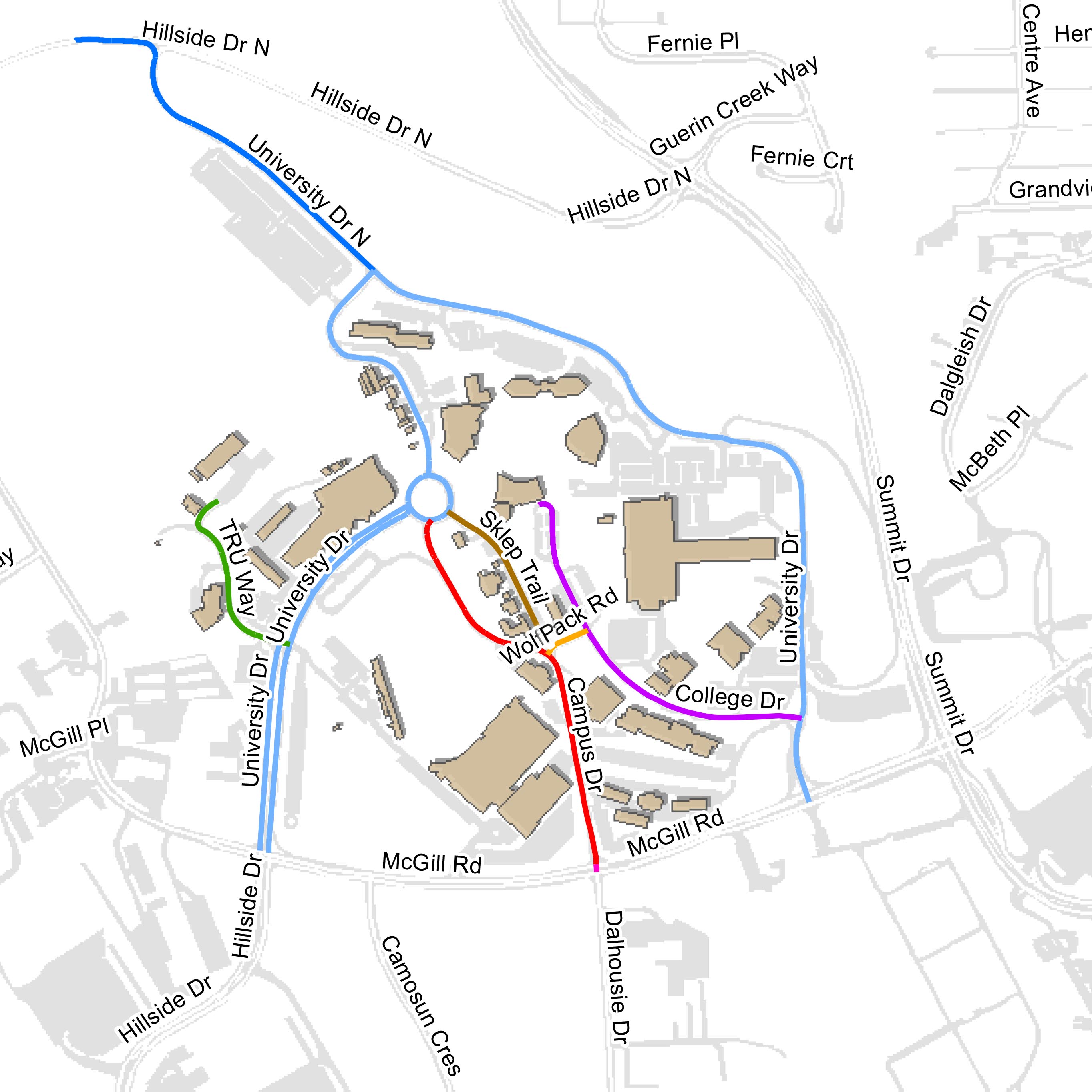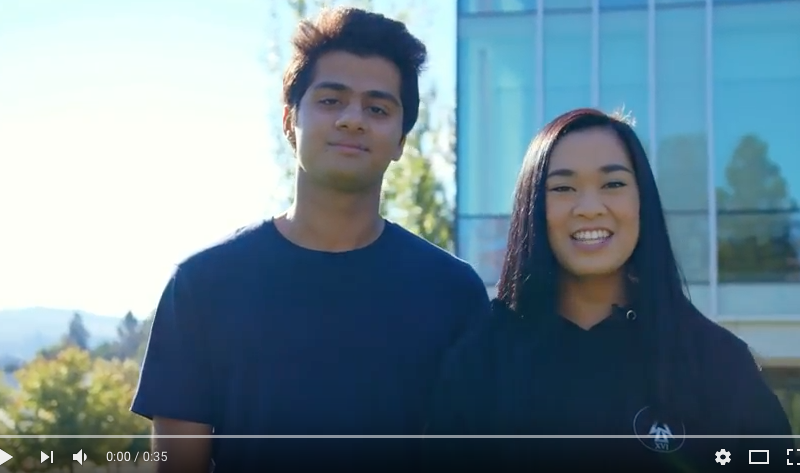 Want to know what's happening on-campus this week? Check out the Career Mentoring Rotary Breakfast, the TRU Pride Parade and get advice from financial aid and academic advisors at TRU Experience.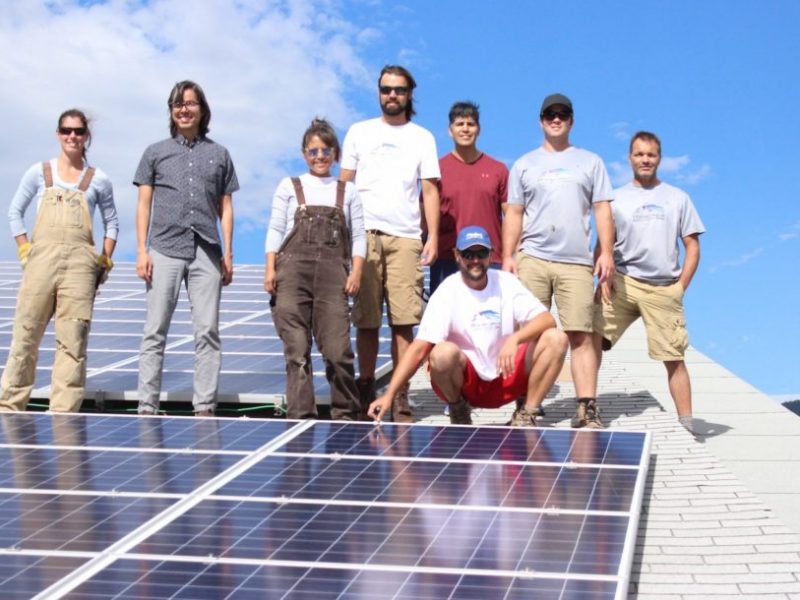 The Lower Nicola Indian Band made a significant investment into its future by launching a new community-owned solar power installation with the help of two TRU tradespeople.
Amie Schellenberg, an electrical instructor in the School of Trades and Technology and electrical student Tawny Fortier were members of the team involved in the installation—which is the largest community-owned solar power initiative in BC.
The project, a 300-panel rooftop solar array on the school gymnasium was a community partnership with the W Dusk Energy Group. It is designed to help power the community's school and feed electricity back into the local grid.
"It was an excellent learning opportunity for me," said Schellenberg.
"The best part is the feeling of pride I've had since the project wrapped up.I got to be a part of a flagship solar project in BC and the source of bragging rights for the Lower Nicola Indian Band."
The idea of a solar energy project has been on the Band council's agenda for a number of years and this partnership project seemed to be the perfect fit. It's expected that the system will generate energy-cost savings for years to come. Excess energy will be fed into the local BC Hydro grid.
"The band is really stepping up to the plate and practicing what they preach in terms of Environmental Sustainability. Chief Aaron Sam is a visionary who takes action," said Schellenberg. "I really feel like we are on the cusp of a huge wave here with Solar Energy and this project will be a benchmark for many years to come and many projects to come."
The system falls under the power authority's Net Metering program, meaning the Lower Nicola Indian Band can supply excess energy to the power grid and receive a credit on future bills.
"I really enjoyed the dynamic of the team, everyone was so much fun to work with. I learned lots and hope to continue more work in this field. Solar energy is something I feel passionate about because it has a such a positive impact on the environment as opposed to other energy sources," said Fortier, who is an electrical apprentice.  
More Campus Life - Kamloops articles
The views expressed are strictly those of the author and not necessarily those of Castanet. Castanet presents its columns "as is" and does not warrant the contents.
Previous Stories