Campus Life - Kamloops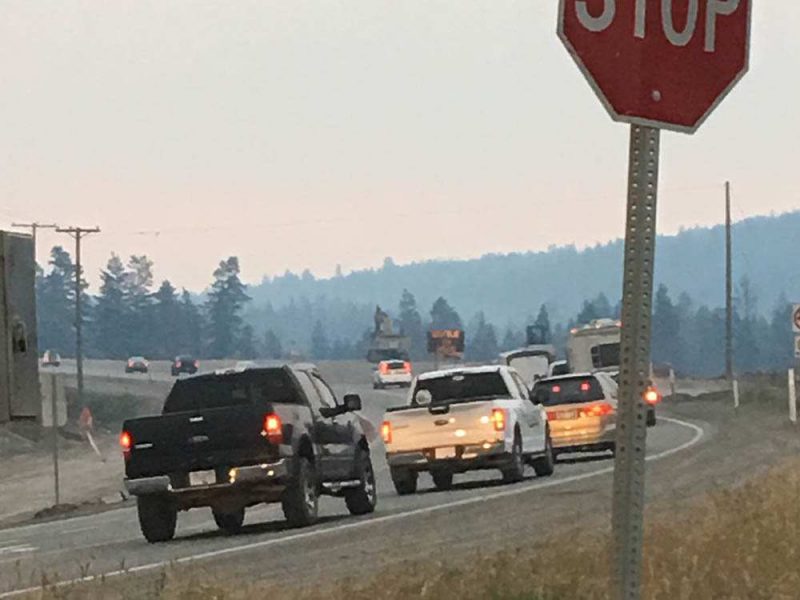 Jasjeet Singh didn't think twice before rushing to the aid of an RV that had gone off the road during the Williams Lake wildfire evacuation last Saturday, but he did think on his feet and put his education to work despite the most stressful of times.
The 2017 Practical Nursing Program grad is still finishing his final practicum placement at the Cariboo Memorial Hospital in Williams Lake, but said the words of his instructor Jennifer Mason stuck with him as he and a friend rushed to assist a 66-year-old women and her dogs about 40km outside of Little Fort.
"I remember my instructor Jenny saying, 'whenever you see an accident like this, make sure you are safe, make sure the victim is safe and call 911, and that's exactly what we did," said Singh.
"The woman was in shock and in a lot of distress. I tried to calm her down and assess her from the head down, which is what we were taught in school. I asked her if she had hit her head and if she had any chest pain, and moved downwards form there. We removed the debris in front of her RV to create a clear path for paramedics and helped move the dogs out of harms way," he said describing the scene at 2:00 a.m.
Because of the evacuation and heavy traffic, the paramedics arrived a few hours later and the RCMP were able to assist the women to her family's house in Little Fort where she was meeting up with her son.
Mason, who teaches Integrated Nursing Practice at the Williams Lake campus said, "Jas is an excellent student, he is an international student from India and he has done exceptionally well in the program. He has fantastic assessment skills, so I was happy to hear that he was able to put those skills to practice in a stressful situation."
Integrated Nursing Practice courses make up about 180 lab hours during the program and aim to teach students hands-on skills and practical experiences that are as accurate to real life as possible so that students can learn to think clearly under pressure.
Those courses paid off for Singh who came to study nursing in Canada and chose the Williams Lake campus because it's community oriented. The student-to-teacher ratio means that you get more attention and everyone in the hospital knows your name. He plans to finish his practicum this summer and complete his Bachelor of Nursing at TRU in Kamloops.
"When the paramedics arrived they started by asking the women if she had hit her head and if she had any chest pain—literally the exact same questions as I had asked. It made me feel pretty good, that I had done the right things," said Singh.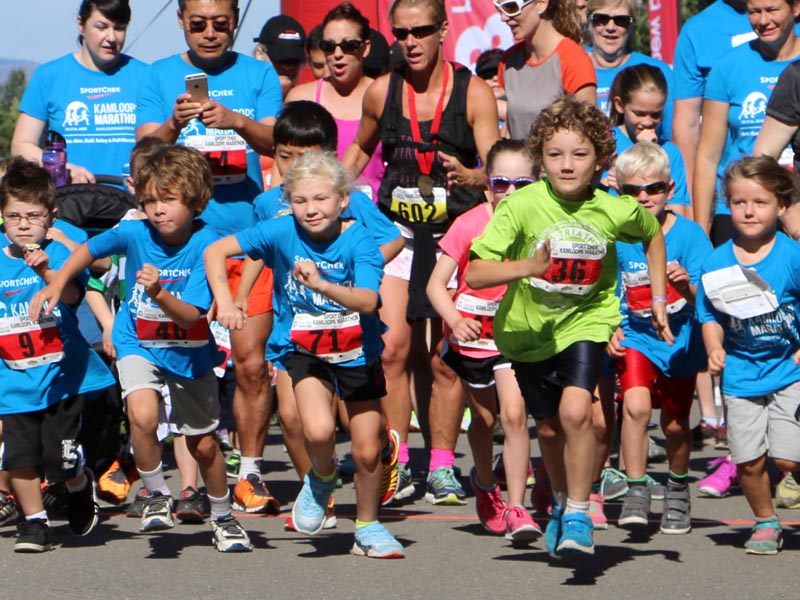 As the province of British Columbia continues to be impacted by wildfires and the air quality index in Kamloops changes daily, organizers have cancelled the 2017 Sport Chek Kamloops Marathon.
"Kamloops, is stretched to the limit supporting families who have been displaced and have sought refuge in our amazing city," said Charlie Bruce, 2017 Sport Chek Kamloops Marathon race director.
"Resources from the City, TNRD, local Red Cross, First Aid, RCMP and hundreds of volunteers have rallied to ensure that this most extreme situation is handled in a safe, caring and sensitive manner. Given these unprecedented circumstances, this year's Marathon is cancelled."
In its sixth year, the marathon was set for Sunday, July 23.
Typically a fundraiser for bursaries for Thompson Rivers University's WolfPack athletes and Canadian Tire Jumpstart, the Boston Marathon qualifier attracts somewhere between 500 and 700 runners.
With the cancellation, registered racers are being offered either a full refund, or to roll over their registration for 2018, or to reallocate their registration fee towards United for BC Wildfire Recovery.
"It's disappointing to cancel the race, it's the last thing we wanted to do, but health and well-being of our runners and volunteers is of the upmost importance," said Christopher Seguin, TRU VP Advancement.
"We've already heard that racers coming from out-of-town are more concerned with displacing evacuees than they are about running a marathon. People are very supportive and understanding, we hope we'll see them next year."
While the race will not go ahead, the traditional pancake breakfast for runners will be offered to evacuees.
"With the support of our generous sponsors, DoubleTree and Nature's Fare, we are hosting a free pancake breakfast for wildfire evacuees—and those supporting the evacuees—on Sunday, July 23, from 8 am to 10 am at McArthur Island," said Dustin McIntyre, TRU Sponsorship Coordinator.
Along with pancakes, there will be face painting, a DJ, and a visit from Wolfie.
Runners and evacuees can learn more about cancellations and the breakfast on the Sport Chek Kamloops Marathon website.
Media Contacts:
Charlie Bruce
Race Director
2017 SportsChek Kamloops Marathon
[email protected]
1 (250) 579-5653
Christopher Seguin
VP Advancement
Thompson Rivers University
[email protected]
1 (250) 574-0474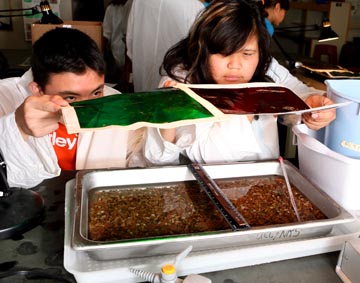 Summer camps are about having fun, meeting new people and learning new things. And when they're at at TRU, campers get familiar with campus, years before signing up for classes.
The TRU Indigenous Youth Summer Camp in Sciences and Health Sciences is one such example. For youth in grades eight to 10, they are involved in activities inside and outside of various buildings.
"The camp is designed for Indigenous youth from around the province to learn about health and sciences, but at the same time we're making sure they're in the same classrooms and buildings as they would be if they were students here," said camp coordinator Vernie Clement of this year's session running July 31 to Aug. 4.
"We also have them staying in residence and exploring the campus through different activities like the scavenger hunt during orientation."
What follows is a snapshot of the other camps at TRU this summer.
• • •
Participants expand their understanding of the world and their appreciation of how things work during these science camps that cover chemistry, biology, physics and engineering. Solo and group activities occur indoors and out. Each week wraps with a slideshow of pictures from the week and family BBQ outside the Clock Tower building.
Girls' Only Week  |  Girls' Weekend
• • •
Hard work, pride in accomplishment, determination, teamwork, skill building and so much more are learned through the likes of volleyball, triathlon, soccer, ball hockey, swimming, racquet sports, multi sports and more.
Depending on the activity and time of day, campers are in the Gym, the multi-use courts outside Old Main, the rolling grass hills outside House of Learning or at the City of Kamloops' Tournament Capital Centre located next door to TRU. There, campers use the indoor courts, swimming pool, outdoor play fields and running track.
• • •
Mind over Metal welding camps
Camps are for those between the ages of 12 and 15 and creativity and creating with unexpected metal objects as the emphasis this year.
Each camp numbers about 20, with time spent in the Trades and Technology Centre between a classroom on the first floor and the welding shop on the second floor.
The first week (July 17 to 21) is for boys and girls and the second week (July 24 to 28) for girls only. Under the guidance of two welding instructors and six welding student helpers, campers will use real welding tools to create projects they can take home, show off and feel proud about. Safety, welding processes and theory are also covered.
The camps are operated under the umbrella of the Canadian Welding Association Foundation, which partners with school districts, post secondaries and other organizations to host the sessions. The two at TRU are among about 50 being held across the country this year.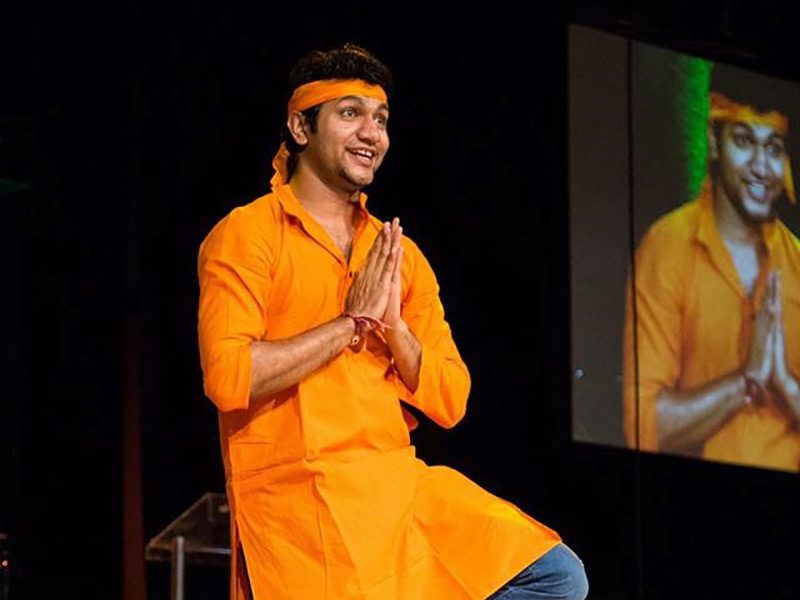 A recent MBA grad is finding success in the IT sector.
Mayur Marakana, a software development engineer at Cradlepoint says that his Master of Business Administration (MBA) pairs beautifully with his career in IT.
Now based in Kelowna, BC, Marakana chose TRU's MBA program because he wanted to learn how to better present himself in the business world.
He liked that the MBA program wouldn't restrict him to select one field but that he could continue to pursue multiple disciplines.
Marakana added that the area's beautiful weather and Kamloops' title of the most friendly city in BC made his decision easy.
Entering the MBA program a few years ago as a web developer, he felt he had an edge on performing tasks quickly and in an optimized manner.
"Business has numerous sectors, every sector has projects that need to be accomplished. IT makes every process quicker and faster," said Marakana.
He attributes improved decision-making skills and project management to the program.
"In my current job, we use agile methodologies to manage our projects, which are the same we learned in class"
"An MBA and IT Background goes amazing together and keeps you a step ahead, always."
Marakana is always keen to learn something new and found several ways to do this at university, especially when the TRU MBA Club gave him an opportunity to serve as vice-president.
"Until now, I had the responsibility of doing specific tasks. After joining the club, I appreciated the accountability of working on a large team of people."
Learning how to encourage and motivate people, new organizational skills and converting everything into processes were a few of the new abilities he picked up while meeting new friends and networking as a member of the club.
He's happy to be in Kelowna, another BC Interior city with a growing tech sector.
"I feel that it's the right job, right location, right time, working with right people. This organization has engineers based in Silicon Valley and it's always an honour working with such talented people."
"The MBA doesn't teach you to be a specialist in any sector, or master any specific skill, it teaches you behaviours—the way you talk, the way you present. It teaches you to live life professionally, whether you are into HR, marketing, IT or any other sector."
One of his favourite educational experiences was being part of the first BC MBA Games, representing TRU.
"We competed with the smallest team of just 12 members, while others had upwards of more than twenty, yet we finished second—that experience was one of the best on my MBA journey."
"We realized a few things. It doesn't matter the quantity of your team but the quality; time management, every second counts; networking, the way you present and most importantly, be focused and never give up."
Marakana also received an International Student of the Year award.
He attributes this to getting involved in many multicultural events and volunteer activities, and all of his community service has assisted with any communication challenges he's faced.
"As an international student, learning a new language can be challenging but practice makes perfect. Getting out there and getting practice is the best solution."
What's next for the recent School of Business and Economics grad?
"The MBA has given me a lot of entrepreneurial aspirations. My IT background brings a balance of innovation to my skill set. I plan to use my IT knowledge and my MBA education to develop inventive ideas and become an entrepreneur."
"I'll be staying in BC for few years as I see the tech industry is growing massively and there is a lot to learn. I am also in love with BC's weather and the friendly people."
More Campus Life - Kamloops articles
The views expressed are strictly those of the author and not necessarily those of Castanet. Castanet presents its columns "as is" and does not warrant the contents.
Previous Stories