Campus Life - Kamloops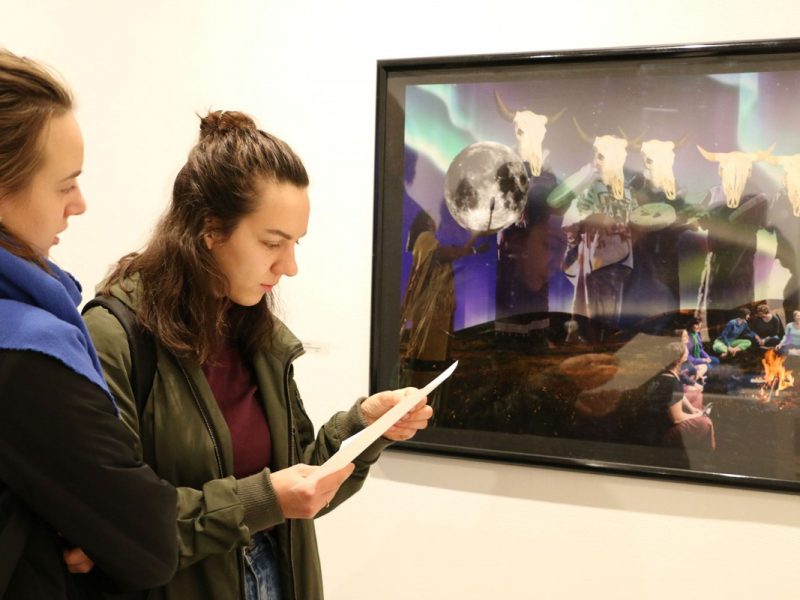 Twenty-five submissions to the Canada 150+ exhibit were celebrated and studied by curious gallery goers Wednesday evening.
The Canada 150+ exhibit showcased creative works by TRU students, faculty and staff responding to the question "What does Canada mean to you," through various media and reflecting a mosaic of perspectives, backgrounds, reflections and aspirations.
The jury included a visual arts faculty member, a member of the Aboriginal community and a representative of TRU's marketing and communications department worked together to bring special recognition to five pieces.
Those winners were:
$750 Debra Kessler | $500 Susan Miller | $500 Carol Schlosar
$500 Kieran Muller | $500 Marisa Drayton
Make Castanet Your Homepage