Campus Life - Kamloops
The mediator has made a recommendation for a tentative agreement for Thompson Rivers University and the TRU Faculty Association. Ratification votes will be held in the near future.
As per the mediator's recommendation, neither party will release details of the tentative agreement prior to ratification.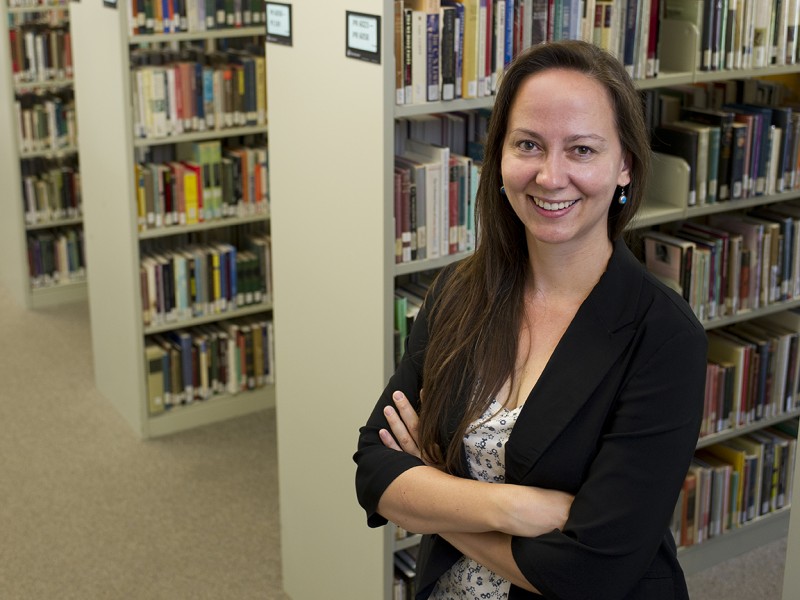 On Monday, British Columbians will celebrate their fourth annual Family Day, making it a great time to consider the very definition of the word "family".
Canadian historian Dr. Tina Block, whose research focuses on the history of religion, gender and family in postwar North America, says that the so-called traditional family has never really existed.
The collective narrative surrounding families proclaims that each generation is more dysfunctional than the next, but that "family crisis rhetoric" has been consistent through time, and doesn't bear out in reality.
What does bear out, she says, is that families have always been diverse and changing.
"We look back on the 1950s as a time of peaceful domestic bliss, but if you look really closely, you'll see the divorce rates were rising, married women were entering the paid workforce in higher numbers, and First Nations families were being torn apart by residential schools," said Block, whose book, The Secular Northwest: Religion and Irreligion in Everyday Postwar Life, publishes in April.
"People are always looking back to find this one golden time where families were traditional and unchanging. That time doesn't exist," said Block, who is funded in her research by a Social Sciences and Humanities Research Council Insight Development Grant.
The bulk of Block's research focuses on the history of religion in Canada, which has also impacted the shape and dynamics of the family.
"We heard in the postwar period that families who pray together, stay together, but again, we peel back those layers to see the realities. Not all families were religious. Even people who by race, class and sexuality fit within the idealized criteria felt very confined."
More information
Dr. Tina Block
250-828-5329
[email protected]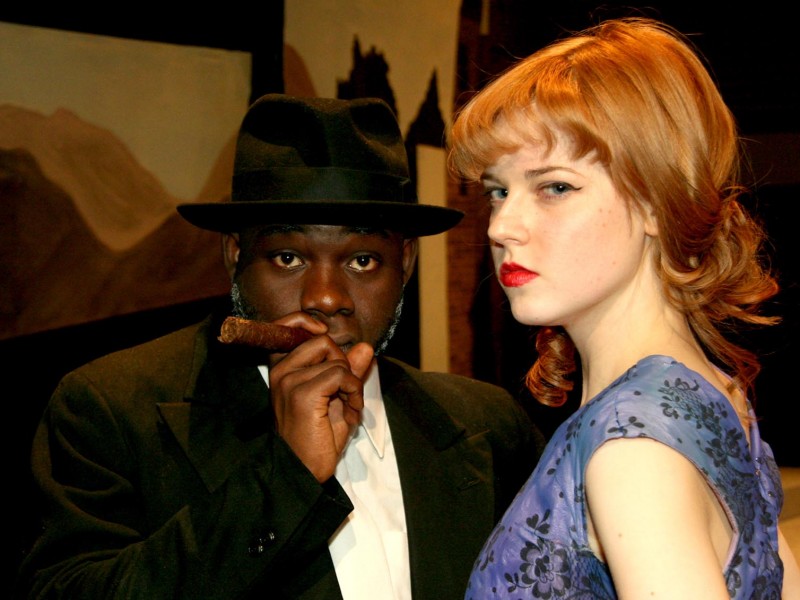 And the award goes to… Kelsey Gilker, BFA.
The TRU alumna was named Kamloops' Emerging Artist for 2016 during the Mayor's Gala for the Arts dinner and awards on Jan. 30.
Gilker is a graduate of the theatre program and has performed in Western Canada Theatre productions over the past couple of years.
Three people in total, all graduates of TRU, were in the running for the award. Andrew Cooper and Erik Prytula were the other nominees.
Prytula is a Haida painter and carver and completed a Bachelor of Science (Biology). Cooper is owner and operator of the local theatre company Chimera Theatre and is also a graduate of the theatre program.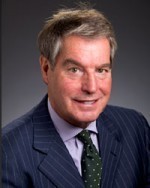 Dennis Edney, the lawyer best known for defending Omar Khadr, is one of several high-profile participants in the annual law students conference this week.
Keeping it Civil: Exploring Civil Liberties and the Charter in Canada addresses the theme of rights and freedoms in Canada from a legal perspective.
In its fourth year, the conference is a two-day affair organized by the Society of Law Students (SLS) and features a variety of distinguished legal guests and student and faculty presenters.
Second-year TRU law student Melissa Boyles is the conference media director and is pleased with the breadth of content and presenters' expertise.
"Our goal is that conference participants will gain a better understanding of the importance of civil rights and freedoms and the evolution of the law," said Boyles, a second-year law student from Calgary.
Session topics include privacy and social media, death with dignity, sports dispute resolution, critiques of the prison system, aboriginal law and health law.
Meanwhile, Deputy Attorney General of BC, Richard Fyfe, QC, led an opening session on access to justice, while Wednesday afternoon's keynote from lawyer Michael Vonn, policy director for the BC Civil Liberties Association, will examine the anti-terror bill, C-51.
Edney takes to the podium Thursday afternoon at 4:30 and is best-known for defending Khadr after the teen was charged with murdering an American soldier in Afghanistan. Khadr, a Canadian, subsequently spent 10 years under US watch in the notorious Guantanamo Bay prison.
His presence, notes Boyles, has definitely created a buzz amongst students and upwards of several hundred people are expected to attend. The keynote sessions are located on the third floor of the Old Main building.
The conference has also attracted students from other disciplines. A law and politics class from the department of philosophy, history and politics is attending Vonn's keynote.
For more information:
Melissa Boyles, Media Director SLS Conference
403-862-1450, [email protected]
More Campus Life - Kamloops articles
The views expressed are strictly those of the author and not necessarily those of Castanet. Castanet presents its columns "as is" and does not warrant the contents.
Previous Stories