Campus Life - Kamloops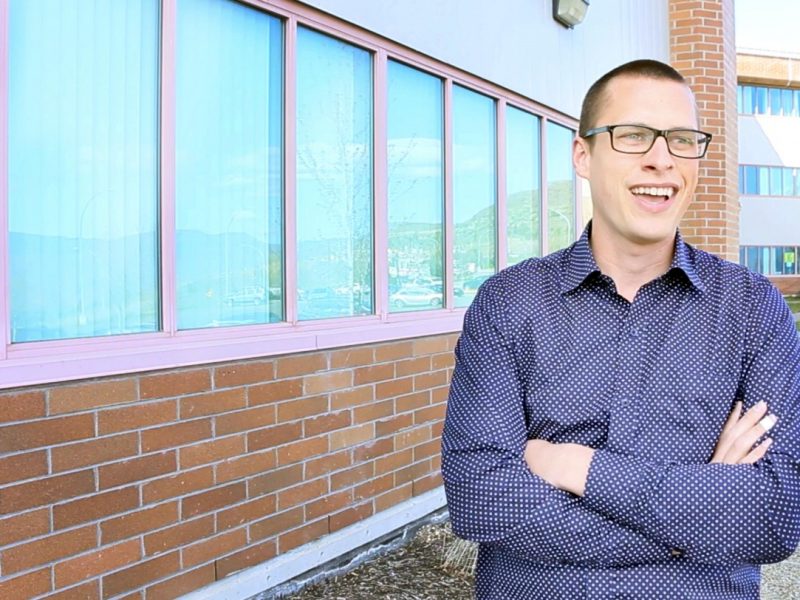 University is a time to explore, discover and to even question what you believe in and what got you to where you are.
That's part of the story Benjamin Froese will share during his valedictorian speech during the Faculty of Arts convocation ceremony on June 8.
"I think it's good to be challenged in our beliefs, whatever those beliefs might be," said the sociology major, who also minored in philosophy. "Being challenged can help you look deeper and ask, 'Why is it that I believe what I believe?' "
The Newsroom caught up Froese and asked him to share some thoughts and insights from his time at TRU. What follows is part of that conversation.
What's your advice for new students?

"Biggest thing would be two words: Get involved. There are so many opportunities to get involved whether through TRUSU clubs or other opportunities. Your course work is important, but to fully experience the university experience, you need to do a lot more than just going to class, getting your assignments and your tests done, getting a degree and starting life."
How have you changed since your first day at TRU?

"I've become a lot more comfortable talking with people and forming friendships with people from different backgrounds—different cultural backgrounds, different religious backgrounds, people of different ages and people who have different perspectives. We can learn and grow a lot when we do that and we can learn a lot from each person, especially if we're open to engaging with people who are different from us."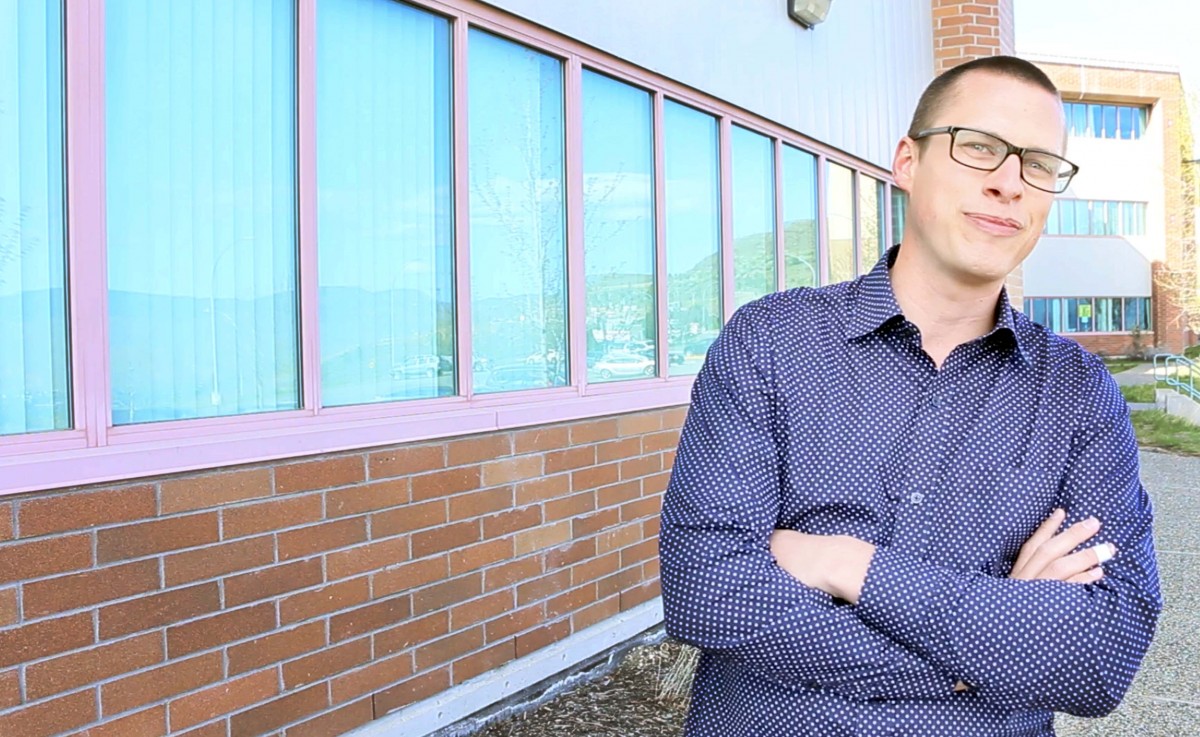 You did two work study terms with the Orientation and Transitions department and part of that time was spent in Student Street approaching random students and making small talk. What's your advice for going up and talking to people you don't know?

"The first time you do it is the hardest time, but once you start doing it, it becomes easier and you get over that hurdle. You might be nervous talking to strangers, but remember, they're just as nervous to talk to you because they don't know who you are. They might be thinking, 'Is this some sort of sale pitch? What's going on here?' Something to consider: the other person may be more nervous to talk to you than you are to them."
Students hear that it's a good idea to talk to faculty members, whether to ask for clarification or simply to have a conversation. What are your thoughts on that?

"Professors are here for us and they want to see us succeed; they want to help us out, to help us learn. Students, if you're struggling in your classes, don't be afraid to ask for help.

"It is worth it to build a bit of a relationship with your professors. I ended up getting a teaching assistant position in my last semester out of the friendships I developed with my professors in the sociology and anthropology department. They knew who I was and knew that I was engaged in studying sociology and that I'd be a good person for the job. We can learn a lot from our professors, so it's worth it to put in the extra effort and to try and get that connection."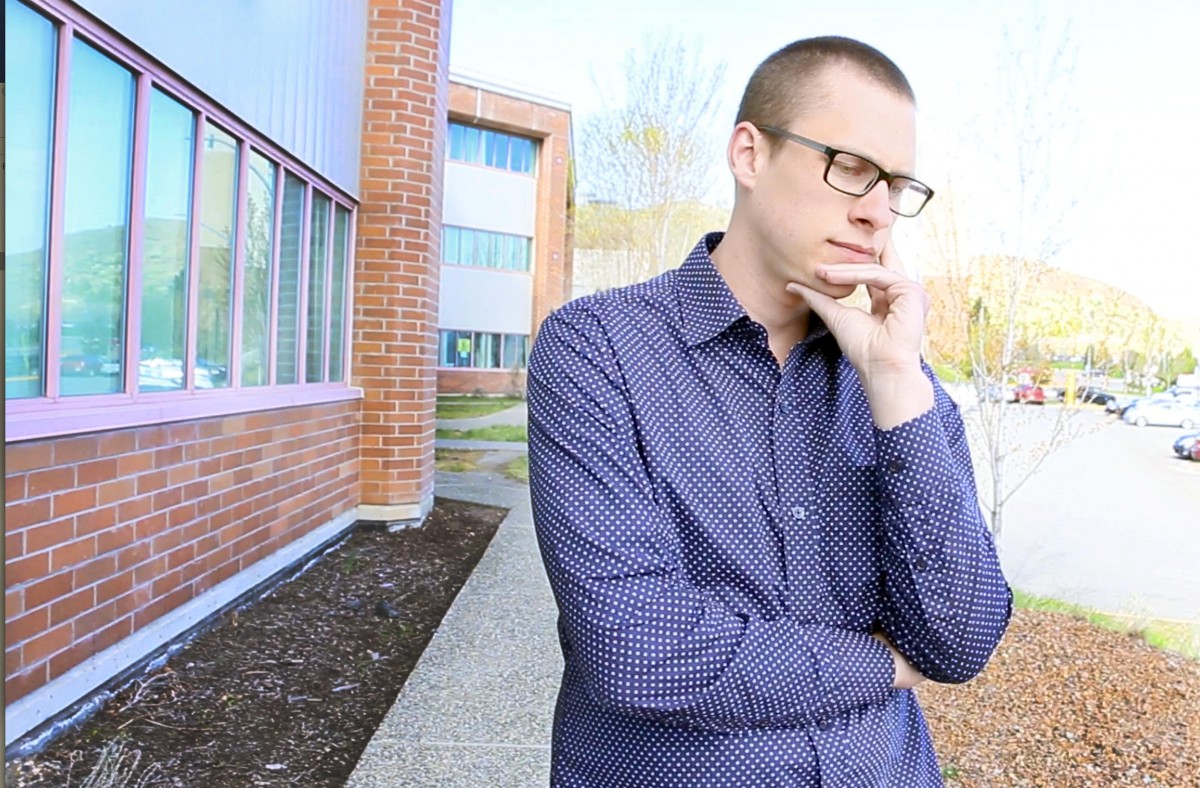 Are there any additional encouragements you'd give to new students?

"I encourage students to get the most out of your courses—seek to get the most out of them—and learn as much as you can. Don't just try to get a good mark. Getting a good mark is important, but in the end, you're here to get an education and I think that's something important to consider. When you go through your education, you should be excited about it and be able to tell your friends, 'These are all the things that I learned.' And if you can't do that, then that's problematic."
How have the arts courses made you a better person?

"They've helped my critical thinking skills and helped me to be more empathetic and understanding to where other people are coming from and that comes out of the philosophy and sociology courses. In sociology you look at how someone's gender, race, ethnicity, cultural background, their socio-economic status—all these things—shape a person's life."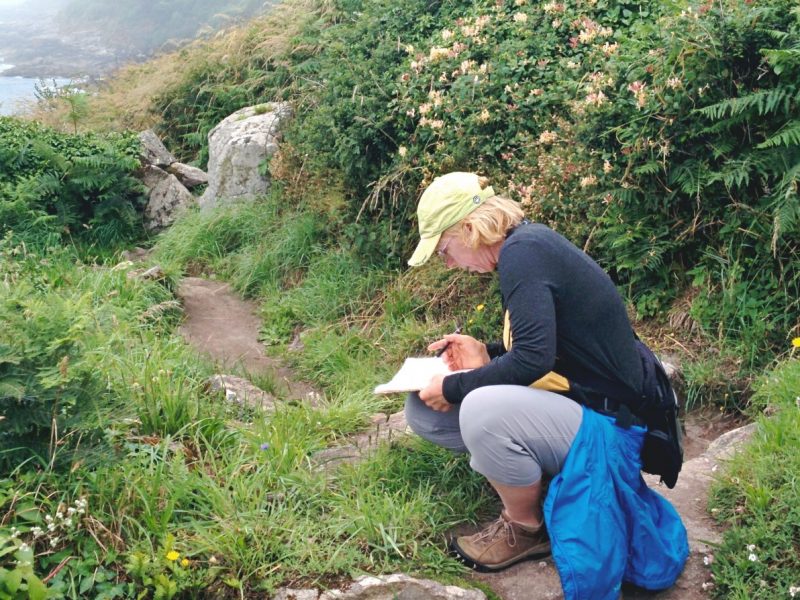 Lyn Baldwin has made an art of teaching botany and natural history. Or rather, she has put art into teaching science.
Her innovative approach is why she was chosen as one of five winners of this year's D2L (Desire2Learn) Innovation Award in Teaching and Learning. The annual award recognizes educators who are leading innovation at their institutions and beyond. Hers is the first win for TRU.
Baldwin, who has a PhD in botany, realized her students were having difficulty observing and noting the fine details of the plants they were studying. Her students were looking at slices of plant cells, but they were not examining them closely enough to detect patterns.
She thought about how artists have to study their subjects closely and pay attention to the minute details. So she insisted that her students draw images of the plants they were studying and, when some protested that they weren't good at art, she invited a visual arts senior lecturer in to give them a few lessons.
Drawing helped her students see patterns and variations. She didn't mark them based on their artistic talents, but on the quality of their observations.
That was one part of her creative approach to teaching.
Being at TRU, Baldwin had the freedom to explore this interdisciplinary approach that won her the D2L award.
"TRU has given me as a faculty member the liberty (to innovate) and it has embraced my challenging those disciplinary boundaries. That is truly extraordinary," she said. "TRU has embraced teaching that pushes the boundaries in order to embrace meaningful student learning."
Her teaching innovations boil down to four key points:
1 Art and science: drawing and botany
2 Place-based education in a post-secondary context
3 The story's the thing: learning biology with creative writing
4 Field journals as a path to care
The trained plant ecologist believes experience with the natural world is a big part of learning, so her students spend a lot of time out in the field. She has also incorporated creative writing into her courses so students learn how to describe and contextualize their learning for themselves and their communities.
Students end up creating illustrated field journals that critically examine the relationship humans have with the natural world.
After years of integrating creative non-fiction into biology courses, Baldwin is convinced it has value. Many of her students have read the creative non-fiction essays they wrote in her courses at local and international conferences. Some have completed directed studies using their writing skills to explain the science behind complicated subjects.
And perhaps the greatest validation, said Baldwin, was her department's decision to adopt creative non-fiction as a model for a new writing-intensive course.
The D2L award is well-deserved recognition, but her first reward is seeing students gain a deep understanding of their subject matter and the field journals they produce as a result.
The award presenters describe the five winners as being at the forefront of innovation within their academic institutions and in higher education.
"Each year we have an amazing group of individuals who are nominated for the D2L Innovation Award in Teaching and Learning and our adjudication committee is tasked with the difficult decision of determining the recipients. This year was no different, and we have five talented individuals who provide a glimpse into their classrooms, showcasing their innovative practices, and giving all of us something to aspire to in our own teaching," said Society for Teaching and Learning in Higher Education president Denise Stockley.
"The world is changing at a breakneck speed – and we are thrilled to honour five leading educators that are demonstrating significant innovation and inspiring the future of learning," said John Baker, president and CEO of D2L.
Letters of support in Baldwin's award nomination package attest to her ability to open eyes, inform minds and create perspective and understanding of the natural world.
Her colleagues used phrases like "stellar innovations in student-centered teaching and learning," "influence on my own teaching practice," "teaches from a place of compassion" and "my life would not be the same without her."
Her students, current and past, referred to her being "crazy with passion and enthusiasm for all things biology" and said she genuinely cared for each one of them while taking a vested interest in their education. Her teaching methods were effective and meaningful, their testimonials noted, while one student in particular credited Baldwin for changing her perspective: "I learned . . . how to see through a new lens the world around us."
Baldwin receives her award at the Society of Teaching and Learning annual conference in Sherbrooke, Que., June 19 to 22.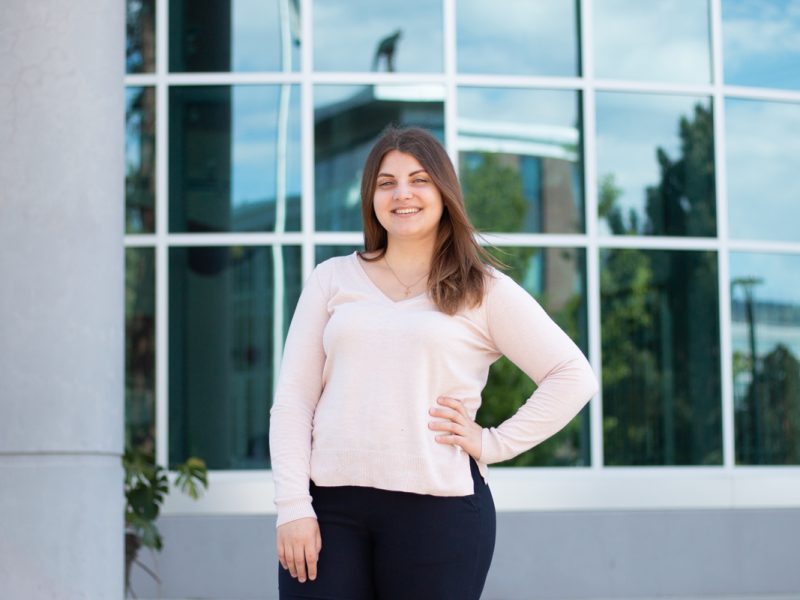 Anastasia Silina started out as a nervous first-year student who was determined to speak English constantly to improve her skills. Now, she's rehearsing her valedictorian speech and representing the Faculty of Adventure, Culinary Arts and Tourism at the June 7 convocation ceremony.
A passion for travel brought Silina from her hometown of Khabarovsk, Russia, to TRU, where she completed a Bachelor of Tourism Management.
Silina said tourism piqued her interest because it's not a typical field of study back in Russia. She considered other Canadian schools and programs, but ultimately she liked the fact that TRU had a dedicated tourism program, and the decision was made. The campus layout, filled with greenery and trees, caught her eye as well.
Learn more about tourism at TRU
The transition to living alone and in a new country was difficult at first, but she quickly forged friendships with roommates and started branching out socially. Living in on-campus housing was beneficial to Silina because of the proximity to classes and all other amenities.
"I was homesick and missing my parents and friends," she said. "It was a challenge to speak English all the time. I'm so glad that I had Canadian and English-speaking friends because that meant I had many opportunities to practise speaking English, and gradually I became more comfortable living in a new country."
Once she overcame the language barrier and became more comfortable conversing only in English, she discovered how interested she was in the social aspects of the tourism industry. She took part in a qualitative undergraduate research project that involved examining millennials' perceptions of tourism advertising campaigns when virtual reality is used.
"It's just so much fun. What I liked most was studying the social side of tourism—for instance, the relationship between locals and visitors. We also studied psychology and what motivates people to travel to certain locations," she said.
The small class sizes and close-knit aspect of the program were beneficial and definitely played a part in her successes.
"I don't know if I would have achieved the same results at another institution," she said. "I've had some of the same teachers for three or more courses, and we built better relationships as the years went on."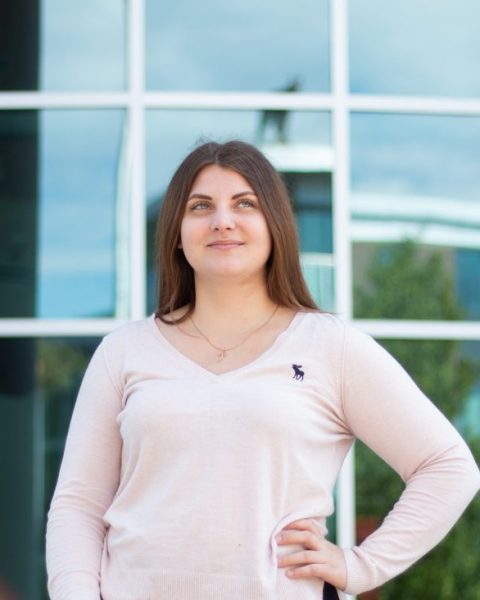 Silina was surprised and excited when she learned of her valedictorian status. The shock turned into nerves when she discovered she'd have to deliver a speech at convocation, as she hasn't done much public speaking. She's using practice to combat nerves and is spending a lot of time running through her speech.
As parting advice to other international students, Silina strongly recommended taking advantage of welcoming events like student orientation week.
"When I first came here, it was a difficult transition. But what really helped me was student orientation week. All the workshops and events were very helpful. I could see the other students and how lost they were, and I knew I wasn't the only one," she said.
Looking ahead, she's relieved to take a short break from school and pleased to be learning more about event planning through her job at Hotel 540. Eventually, Silina wants to pursue a master of tourism degree, but will probably stay away from the kayaks.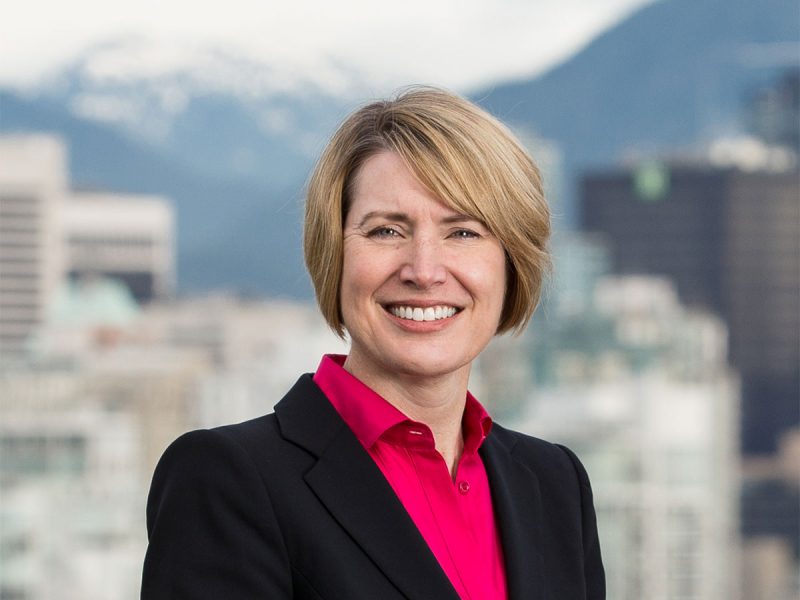 They are people who stand out in their communities for their contributions and leadership. They are this year's six honorary doctorate recipients at TRU's 2018 Spring Convocation.
TRU is acknowledging the first Jewish woman to sit as a Supreme Court of Canada justice and a woman who has worked to house those who have been in trouble with the law; an Indigenous woman who has overcome her early years in a residential school to advocate for traditional knowledge and health care, and an Indigenous woman who has promoted arts in her home community and nationally; a man driven to improve human rights and a woman driven to discover a cure for cancer.
The 2018 honorary doctorate recipients are:
Dr. Marianne Sadar, Doctor of Letters, honoris causa
Addressing the Faculty of Science, Wednesday, June 6, 10 a.m.
Dr. Marianne Sadar is a celebrated cancer researcher whose development of therapeutics for advanced prostate cancer have important consequences for the future of cancer treatment. She discovered a unique drug target and developed a treatment that shrinks prostate cancer cells by targeting the "engine" of the tumour. Co-founding ESSA Pharma Inc. in 2009 to develop her first-in-class drug, she has successfully reached first-in-human drug trials and sets a precedent for the entire field of steroid hormone receptors. Garnering numerous accolades including the Terry Fox Young Investigator Award, she's authored over 70 peer-reviewed publications and served on more than 50 scientific panels. She has trained 40 students and 18 fellows to date, and secured nearly $20 million to fund her research.
Dean Nelson, Doctor of Laws, honoris causa
Addressing the School of Business and Economics, Wednesday, June 6, 2 p.m.
Dean Nelson is a TRU distinguished alumnus who works tirelessly to reduce homophobia and break down prejudicial barriers in the tourism industry and society. In 2006, he became CEO and executive producer of the Whistler Pride and Ski Festival that now welcomes thousands in the LGBTQ community. An advocate for equality as part of being what he calls "fiercely authentic," he helped establish Pride House, the Olympics' first LGBTQ pavilion at the Winter Games in 2010, and pushed to add sexual orientation to the anti-discrimination clause of the Olympic Charter. He also co-founded Mr. Gay World and has been director for numerous volunteer boards. TRU honoured him with a Distinguished Alumni Award in Human Rights Leadership in 2016. He has also been celebrated by various tourism organizations.
Dawn Hrycun, Doctor of Letters, honoris causa
Addressing the Faculty of Adventure, Culinary Arts and Tourism and School of Education and Social Work, Thursday, June 7, 10 a.m.
Ms. Dawn Hrycun is a community leader who spent her career providing housing and other vital services to some of the community's most marginalized citizens. As chief executive officer of the John Howard Society of the Thompson Region, she spearheaded a housing-first model that helped hundreds of people and created 202 affordable housing units in Kamloops. In her 19 years with the society, Hrycun increased programs, services and community understanding for those in need, including people living with mental illness, developmental disabilities and addiction. In collaboration with TRU, she also established the Anthony Martin Archive to preserve the BC Penitentiary collection. She received two national John Howard awards, and the City of Kamloops named her the most influential person in affordable housing in the last 15 years.
Dr. Evelyn Voyageur, Doctor of Letters, honoris causa
Addressing the School of Trades and Technology and School of Nursing, Thursday, June 7, 2 p.m.
Dr. Evelyn Voyageur of the Dzawda'enuxw First Nation is a nurse, educator and passionate advocate for health-care services for Indigenous people. Currently Elder-in-Residence at North Island College (NIC) on Vancouver Island, she has brought cultural awareness to nursing and healing to First Nations communities throughout BC. As a young mother and residential school survivor, she trained as a licensed practical nurse and worked while continuing her education, becoming a registered nurse in 1978. During 25 years of community health nursing she completed a bachelor's degree, two master's degrees and finally a PhD in Psychology in 2003. In 2008, she joined NIC's nursing faculty, contributing curricula that encouraged students to respect Indigenous voices, knowledge and values. An influential scholar and advisor on health care policy, she has been recognized nationally for her achievements.
Lori Marchand, Doctor of Letters, honoris causa
Addressing the Faculty of Arts, Friday, June 8, 10 a.m.
Lori Marchand is a nationally recognized leader in the professional theatre community who has made a significant impact as executive director of Western Canada Theatre (WCT) for the past 18 years. A member of the Syilx First Nation, she has ardently encouraged, developed and produced Indigenous work, including Kevin Loring's Governor General Award-winning drama, Where the Blood Mixes. Live theatre has become more accessible, innovative, powerful and financially sustainable under her leadership, and she has helped make WCT the southern Interior's largest professional theatre company. This April, she took on the new role of managing director of Indigenous Theatre at the National Arts Centre in Ottawa, where she is ensuring First Nations, Métis and Inuit stories are brought to the national stage.
Justice Rosalie Silberman Abella, Doctor of Laws, honoris causa
Addressing the Faculty of Law, Friday, June 8, 2 p.m.
Justice Rosalie Silberman Abella is a Supreme Court of Canada judge renowned for her expertise in human rights law and in employment equity—a term and concept she created. Born in a displaced persons camp in Germany, Abella and her family moved to Canada in 1950. She practiced civil and criminal law until she was appointed to the Ontario Family Court at 29—the youngest judge in Canada. In 1984, she led the Royal Commission on Equality in Employment, known as the Abella Commission. The ground-breaking theories she developed to address workplace discrimination were adopted by the Supreme Court of Canada in 1989. In 2004, she was the first Jewish woman appointed to the Supreme Court of Canada. Her numerous honours include the prestigious Justice Prize of the Peter and Patricia Gruber Foundation.
Watch the Convocation ceremonies on Livestream or in person at the Fieldhouse in the Tournament Capital Centre, June 6, 7 and 8. See tru.ca/convocation for more details.
More Campus Life - Kamloops articles
The views expressed are strictly those of the author and not necessarily those of Castanet. Castanet presents its columns "as is" and does not warrant the contents.
Previous Stories