Campus Life - Kamloops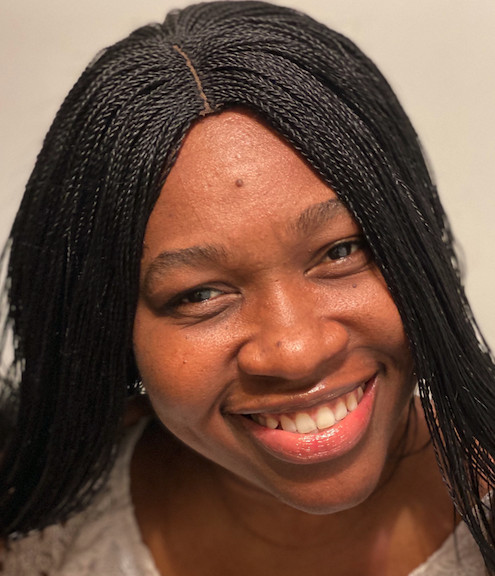 In 2004, Selali Tettevi left her home country of Ghana to further her education and start a nursing career in Canada. Four years later, her life changed in an instant when an accident left her with quadriplegia. She could have let her newly acquired disability dissolve her ambition, but that's not what happened.
"It was tough after being in the accident, but I've always been a driven, reach-for-the-skies kind of person," says Tettevi, now a thesis-based Master of Business Administration (MBA) student at Thompson Rivers University (TRU). "I don't believe in bending to situations. I believe in bending situations to suit you. So, I figured, do what you do, work around your disability. If the brain is functioning, use it."
Unable to continue her nursing career, Tettevi began working in health administration and became an advocate for people with disabilities (PWD). Searching for a way to make an even greater impact, in 2021 she enrolled in the MBA program and is now putting her passion for social entrepreneurship together with her commitment to improving the lives of PWD.
Tettevi is researching ways that social entrepreneurship training is a viable career direction for PWD. Social enterprises are defined as businesses that create positive change. Her program delivers workshops to PWD from Kamloops and Kelowna. Her efforts will not only change the lives of program participants, but also removes barriers and creates a more inclusive society.
"People with disabilities can impact society through such ventures," Tettevi says. Examples are limited only by the imagination, but one participant brought forward an idea to locally source accessibility products, including wheelchair parts. Currently, parts must be ordered and shipped from afar, meaning people with disabilities must often wait extended periods for critically needed parts and equipment. This business would serve the community while benefiting the environment by reducing pollution caused by long-distance shipping.
"(PWD) get to contribute meaningfully to society and find fulfilment in doing so. It can bring out hidden talents and potential in people who otherwise may think themselves inadequate."
Working as a team to create opportunities
While the project is Tettevi's brainchild, she is not on the journey alone. Dr. Bruce Martin is a professor in TRU's Department of Human Enterprise and Innovation and is co-supervisor of Tettevi's thesis, along with faculty member Dr. Tolulope Oluwafemi. Martin has been working in the area of innovation entrepreneurship for marginalized groups for about a decade. He helped Tettevi gather a team of fellow students and recent alumni to design a training program built on research, expertise and empathy. The team is led by a guiding hope that the training will improve the lives of participants by increasing self-efficacy, positively affecting mental health and potentially providing a source of income.
"Quite often PWD, through no fault of their own, have all kinds of barriers to vocational pursuits and so entrepreneurship in general has been seen as one avenue that could help PWD to have vocational success," says Martin, adding that social entrepreneurship training is another way people with disabilities can generate beneficial business ideas.
Tettevi and her team hosted an introductory session for project candidates in early March and are now taking participants through an eight-week training program. The program involves modules that focus on a variety of topics, such as financing, marketing and structuring a business. At the end of the training, participants pitch their business ideas and receive ongoing mentorship and support through partner organizations.
Financial support propels positive change
Tettevi is providing gift cards to participants in recognition of their time and commitment to the project, funded by a TRU Sustainability Research Grant in 2022.
"I'm grateful we have the funding in place to provide these incentives," says Tettevi. "It was like a breath of fresh air to get this grant."
Since starting the MBA program, Tettevi has received the Knowledge First Foundation Bursary and Barbara Guttman Gee Bursary. Grateful for the financial support, Tettevi hopes to pay it forward one day by helping other students attain their goals. In the meantime, the support she's receiving is helping her conduct quality research that has the potential to affect positive change for both PWD and society as a whole.
"My passion and drive stem from the belief that we are only as good as the limits we place on ourselves," Tettevi says, adding that following the completion of her MBA, she plans to pursue her doctorate. "I go at my own pace and tell myself not to let my circumstances weigh me down. Everyone struggles. People with disabilities just struggle a little bit more."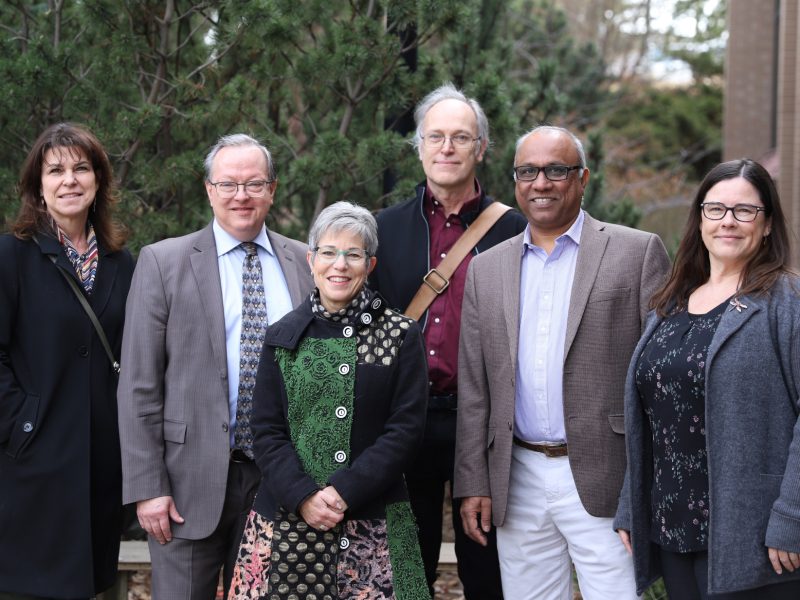 From trades to science to health to culinary arts — BC Minister of Post-Secondary Education and Future Skills Selina Robinson saw and heard from Thompson Rivers University (TRU) students while touring the Kamloops campus Monday.
The minister also met with university officials and learned more about TRU's priorities, programs, student-centred learning and regional impact.
Discovering TRU
Robinson's visit at TRU included a stop at the Industrial Training and Technology Centre where she visited with students in the power engineering shop and HVAC lab, including Women in Trades students.
With BC's high demand for skilled tradespeople, the minister said there's never been a better time for women to pursue a career in trades. She thanked the students for stepping up, rising to the challenge and choosing an industry that fosters rewarding careers for women.
The minister also visited the respiratory therapy clinic at the Ken Lepin Science Building, speaking with students in the diploma program about the benefits of their hands-on laboratory experience at TRU.
Robinson, Ministerial Advisor Josipa Stojkovic and TRU's executive team then made their way to the Accolades dining room, where they met with student ambassadors and were served lunch prepared by Culinary Arts student Brody Passmore and by alum and current faculty member Jeremy Keighley.
A contingent of TRU executives hosted the tour, including President Brett Fairbairn, Vice-President University Relations Brian Daly and Provost and Vice-President Academic Gillan Balfour.
Other TRU leaders present included Dean of Trades and Technology Baldev Pooni, Associate Deans of Science Kara Lefevre and Faheem Ahmed, BC Innovation Research Chair in Predictive Services, Emergency Management and Fire Science Mike Flannigan, Bachelor of Health Science Co-ordinator Dave Sheets and Respiratory Therapy Chair Mike Lemphers.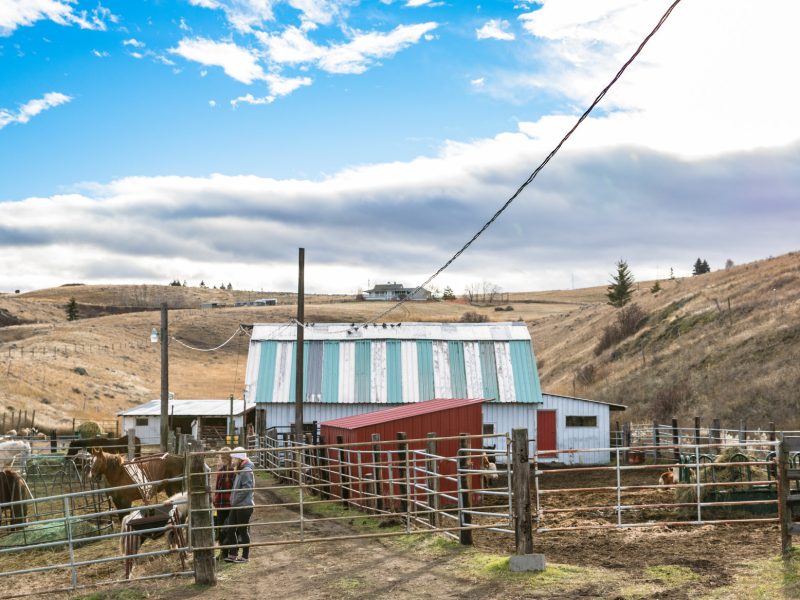 Last year's Fund-a-Need campaign to raise money for animal simulators — high-tech training tools for Thompson Rivers University's (TRU) veterinary technology program — was hugely successful. The campaign raised over $180,000, allowing the program to purchase two lifelike horses, a cow and a calf.
Since ordering the simulators in mid-2022, the campus awaited their arrival with great anticipation. They're here now — and they're amazing.
"They are incredible. The models have taken our large animal instruction to a whole other level," says Heather Shannon, chair of TRU's veterinary technology program. "We are so, so grateful."
When the initiative was announced last year, 23 donors contributed, including several locals who stepped up in a big way to fund the need. Major donors include Guy Mercier and family, the Equine Foundation of Canada (EFC) represented by BC Director Pat Crema, and Ellen and Mark Brown. While the donors come from a variety of backgrounds, they are all horse owners who understand from personal experience the value of having well-trained veterinary technicians.
"The models are big-ticket items for this program and I think they will be very useful," says local philanthropist and long-time TRU supporter Guy Mercier, whose daughter Aimee is a veterinarian and TRU alum. "I know how important high-quality education is for veterinary and animal health professionals."
TRU students have daily hands-on experience with small animals on campus, while large animal work is carried out at TRU's teaching facility in Knutsford. There, students interact closely with livestock, wildlife and birds. For students with no experience handling large animals, it can be intimidating. That's where the simulators come in.
Simulators help students build confidence
"Large animals like horses and cattle can sense if you're apprehensive or unsure," says Shannon. "By practising on the simulators, the students are going to feel more confident when they're working around the animals. It's going to make a difference for the live animals, too — they're going to be more relaxed because the students are more relaxed."
Pat Crema knows how important safety is when handling large animals. She has been working with equines for more than 50 years and has been involved with EFC since the 1990s. Crema was a faculty member in TRU's nursing program for many years and when she heard about the Fund-a-Need initiative, she immediately advocated for the Equine Foundation's support.
"I'm loyal to TRU and I feel it's an excellent university that I've seen grow from the ground up," she said, adding she sees how beneficial hands on learning is for students. "Having the models where students can actually see what happens to the animals internally when they have colic makes the program that much more valuable."
The large animal simulators were purchased from Calgary-based company Veterinary Simulator Industries. TRU's veterinary technology program first acquired an equine head from the company, which allowed students to practise injections, but now that the program can make use of entire manikins, learning opportunities are greatly expanded.
"The simulators are so realistic," she says. "The cow, you can actually milk, and the horse you can take blood from," said Shannon. "It's an amazing way for our students to learn."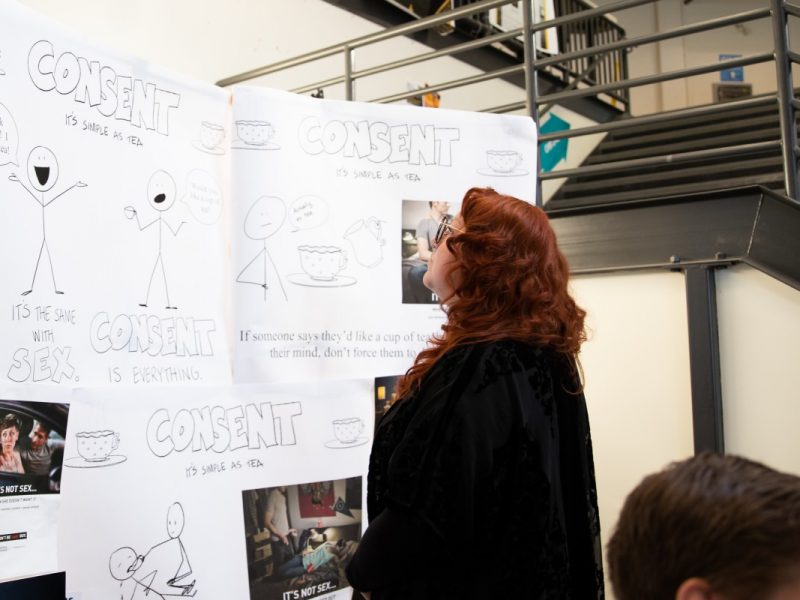 The statistics are shocking. At least they should be. 
One woman in 17 will be raped in her lifetime. Forced sexual assaults occur every 17 minutes in Canada, according to the Justice Institute of British Columbia. 
How do we make these stats the exception instead of the expectation? By offering proper education surrounding consent and sexual rights and violence prevention early in life, which is exactly what Thompson Rivers University (TRU)'s Consent Café is doing.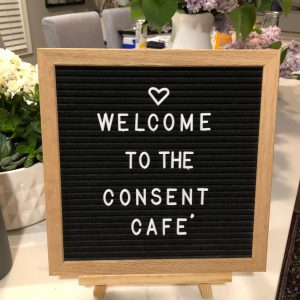 Co-founded in 2015 by Chelsea Corsi, a senior wellness co-ordinator at TRU, and Tanya Pawliuk, associate teaching professor in TRU's School of Social Work and Human Service, the Consent Café is an activity-based consent education, communication and sexualized violence prevention and response program for youth and young adults.
"The Consent Café curriculum was designed to address the current gaps in youth's knowledge about these topics early," Pawliuk says. "So, when they transition to post-secondary, they will have well-developed literacy about consent, communication, healthy relationships, their basic sexual rights and sexualized violence prevention and response."
Formed in collaboration with TRU faculty, the TRU Wellness Centre, TRU Student Wellness Ambassadors, School District 73 (SD73) educational partners and community partners such as the Kamloops Sexual Assault Counselling Centre, ASK Wellness and Safe Spaces, along with Elders and Knowledge Keepers in the area, the program's goal is to address and enhance the learning objectives identified in the BC Government's Physical Health and Education provincial curriculum.
Students entering university who have gone through the Consent Café should be better positioned to develop healthy, informed relationships and sexual decision making as the curriculum uses youth-specific strategies that meet participants where they are at, where they learn and where they are navigating consent every day.
With full funding from School District 73, the Consent Café-SD73 pilot program ensures that the six-hour consent education curriculum is offered to every Grade 8 student, urban and rural, within the district's region. 
On January 19, the initiative received more funding from a $12,000 City of Kamloops 2023 Social and Community Development grant awarded to TRU's Faculty of Student Development.
"We hope that the city grant will help us work toward achieving our longer-term related goals," Pawliuk says. "Our team, which includes 13 students and alumni, have been working non-stop to make this happen."
Long-term goals
Designing a Consent Café curriculum and a multi-day café train-the-trainer session with the longer-term goal of preparing and facilitating a multi-day train-the-trainer session with invested stakeholders.
Designing and publishing a Consent Café Accompaniment Guide as a resource for parents, caregivers and other invested adults.
Continuing to offer Consent Cafés for youth during the 2022-23 year.
Providing opportunities for Kamloops community stakeholders, SD73 and TRU to participate in and deliver, consent education collaboratively with the Consent Café.
Developing youth awareness of local resources that provide sexualized violence prevention and response services and supports.
Providing unique and meaningful volunteer opportunities for the Kamloops community.
Assessing the effectiveness of the Consent Café through research study.
"As you can imagine, we are extremely proud of our program and the manner in which it has been received by our education and community partners," Pawliuk says. 
The outcomes Corsi and Pawliuk are working toward with the financial support from the city grant focus on developing lifelong literacy and skills for local youth, families and community.
Outcomes – local youth, families and community gain:
The skills to communicate about healthy sexual decision-making, sources of health information, healthy relationships, and strategies to protect themselves and others from potential exploitation, abuse and harm.
Increased literacy and skills in identifying sexualized violence prevention and response resources and supports.
Increased literacy and skills in accessing sexualized violence prevention and response resources and supports when needed.
Literacy and skills about how to respond to disclosures of harm, violence and sexualized violence.
If you have questions about the Consent Café or want to get involved, please email [email protected].
More Campus Life - Kamloops articles
The views expressed are strictly those of the author and not necessarily those of Castanet. Castanet presents its columns "as is" and does not warrant the contents.
Previous Stories