Campus Life - Kamloops
The Conversation Canada article by TRU Arts faculty member
Prime Minister Justin Trudeau's allegation that the Indian government was involved in the assassination on Canadian soil of Hardeep Singh Nijjar, a Sikh independence advocate, will undoubtedly erode Canadian-Indian relations at a time when the West is trying to appeal to India.
Trudeau has made international headlines with his allegation in Parliament this week that India had a hand in the murder of Nijjar, who was gunned down last June in the parking lot of a gurdwara — a Sikh place of worship — in the Vancouver suburb of Surrey.
Both government and opposition parties have unanimously condemned India, saying the allegations suggest an unacceptable violation of Canadian sovereignty.
Foreign Affairs Minister Mélanie Joly has announced the expulsion of Indian diplomat Pavan Kumar Rai. The federal government says Rai led the Canadian branch of the Research and Analysis Wing, India's foreign intelligence service. Joly says she'll raise the issue with the G7 foreign ministers in New York.
India, meantime, has denied the allegation and expelled a Canadian diplomat in retaliation.
Tensions running high
Tensions between Canada and India were apparent when Trudeau recently visited New Delhi for the G20 summit.
Indian Prime Minister Narendra Modi had raised concerns to Trudeau about Sikh Khalistani protests in Canada. The Sikh independence movement is considered a threat to Indian territorial sovereignty and integrity.
Canada has the largest Sikh diaspora outside Punjab, and activists like Nijjar have been staging demonstrations to demand an independent Khalistan state separate from India. Trudeau defended these demonstrations as freedom of expression, assembly and peaceful protest.
But Trudeau also made his allegations about India's involvement in Nijjar's death to U.S. President Joe Biden, British Prime Minster Rishi Sunak and French President Emmanuel Macron at the G20.
This complicates efforts by Canada and its allies to improve relations with India in a strategic attempt to counter-balance what they view as an increasing threat posed by China.
In response to China's growing might, Canada unveiled its Indo-Pacific strategy in 2022 that characterized China as a "disruptive power" and underscored the Canadian commitment to strengthening ties with countries in the Indo-Pacific region. That strategy has a particular focus on India.
Improving India-Canada trade
Canada has also committed to improving trade relations with India by negotiating a free-trade agreement.
There have been nine rounds of negotiations, but those talks stopped amid allegations about India's role in Nijjar's death. Canadian Trade Minister Mary Ng cancelled her planned visit to India in October.
Despite the importance countering China's influence, the Indian government's authoritative tendencies, human rights violations and interference in Canadian internal affairs have created obstacles to Ottawa's efforts to improve the India-Canada relationship.
It's highly improbable that Canada's allies, including the U.S., the U.K. and France, will cut ties with India due to Trudeau's allegations. India is simply too important for strategic and economic reasons.
India holds significant importance when it comes to countering China's geopolitical influence. Ottawa has previously indicated India was a "priority" market for Canada; in 2022, India was Canada's 10th largest trading partner.
'Democracy' partnership
A strategic agreement between the U.S. and India is primarily aimed at tempering China's growing influence and has been called a partnership between "the world's oldest democracy" and "the world's largest democracy" to highlight shared democratic values.
But the Modi government has been harshly criticized for democratic backsliding and authoritarian tendencies, including fostering Hindu extremism, violating minority and human rights and cracking down on the media, academia and civil society.
Nonetheless, Biden refrained from criticizing Modi publicly when he visited the White House in June despite being pressured to raise human rights issues with the Indian leader.
Seventy-five U.S. congressional representatives wrote a letter to Biden urging him to do so. Half a dozen Democrats also boycotted Modi's speech to U.S. Congress. But the Biden administration reportedly believes expressing concerns about Modi's autocratic policies would harm the relationship.
Holding India accountable
Indeed, Canada's allies have often turned a blind eye to Modi's misdeeds due to strategic considerations.
But it's now time for Canada and its allies to assertively hold India accountable for its actions.
The strategic partnerships formed between western nations and India were originally founded on the premise of shared democratic values. As the world's most populous country, with the fifth largest economy and second-largest military, India is still an invaluable partner to the West.
But if India is diverging from these apparent shared principles, it's essential to maintain the integrity of these partnerships by ensuring that Indian officials remain committed to democratic ideals and human rights.
Even if Canada's allies won't publicly back Trudeau, the federal government should stay committed to its core values by ensuring India faces consequences for its authoritarian actions.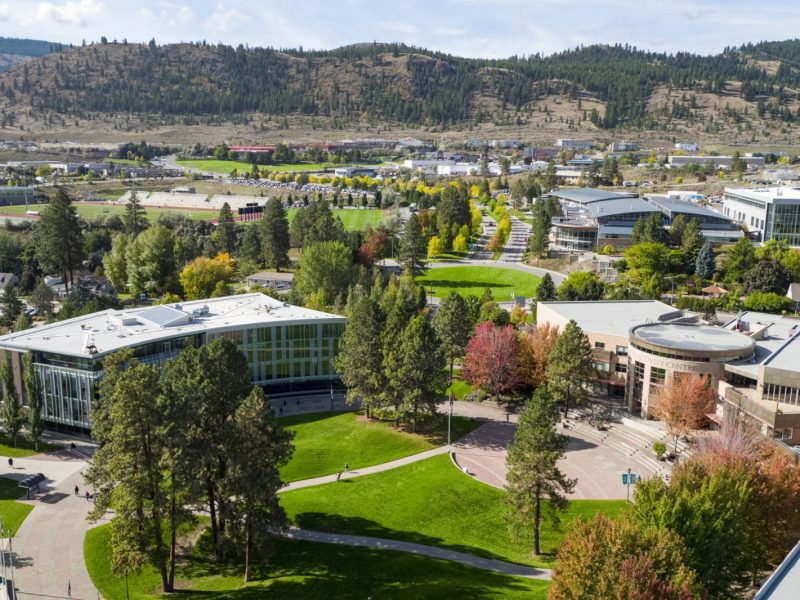 KAMLOOPS– Wildfire activity in British Columbia — and the smoke it generates — has put the health and well- being of millions of people at risk. To help bring clean air to at-risk people in Kamloops, BC, Canadian company Amaircare is partnering with the Sustainability Office at Thompson Rivers University (TRU).
Amaircare has donated 12 of their air purifiers, 3000 model, along with replacement filters, to TRU Professor Michael Mehta and recent TRU retiree Karl Fultz to distribute to care homes and other institutional environments with older residents, children and at-risk individuals. This donation is valued at more than $10,000.
In consultation with Amaircare, Mehta and Fultz will develop a list of recipients in the community. With the help of student sustainability ambassadors, they plan to distribute these high-quality HEPA filters in the coming weeks.
Mehta believes "HEPA filtration is the best way to keep indoor air quality within safe levels. It is quiet, efficient, cost-effective, and has proven health protecting benefits."
Aadil Mohammed from Amaircare states, "Our hearts go out to our fellow Canadians who have been affected by the tragic wildfires. At Amaircare, we believe that clean air is a basic human right, and we are dedicated to making it a reality for everyone. We are pleased to announce the donation of our cutting-edge air purifiers to vulnerable areas affected by the wildfires.
"Clean air is critical for both physical and emotional health, and we are honoured to collaborate with Professor Mehta and Mr. Fultz from Thompson Rivers University to guarantee that these purifiers reach those in greatest need. Together, we stand in solidarity with our fellow Canadians, overcoming this hardship and growing stronger."
Contact:
Dr. Michael Mehta, Professor, Department of Environment, Culture, and Society
Thompson Rivers University
[email protected] | 250-852-7275
Aadil Mohammed, Senior Manager
Amaircare
[email protected] | 905-565-9488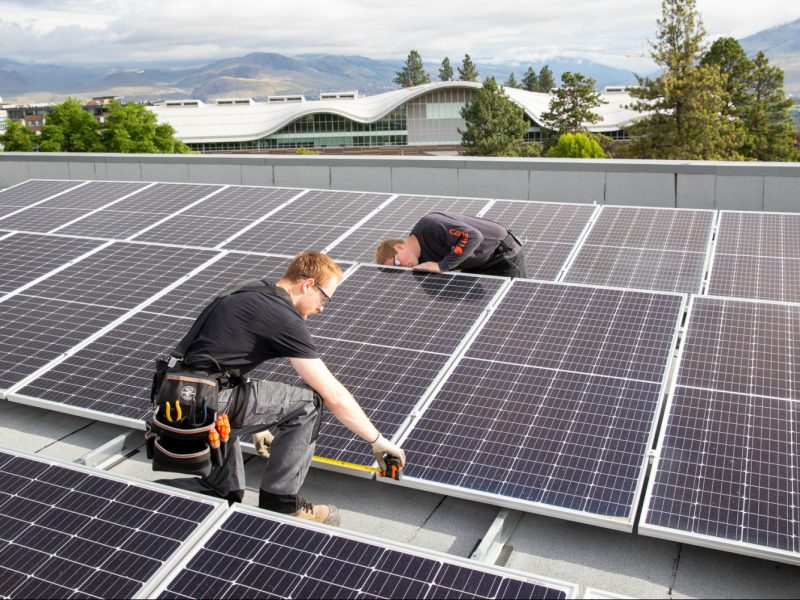 KAMLOOPS — Thompson Rivers University (TRU) has been recognized as a top performer in the 2023 Sustainable Campus Index, securing the highest position in the areas of Energy and Master's Institutions, and landing in the top 10 in the Buildings, Waste and Public Engagement categories.
The Sustainable Campus Index is a publication from the Association for the Advancement of Sustainability in Higher Education (AASHE) that recognizes top-performing sustainable colleges and universities overall and in 17 impact areas, as measured through the Sustainability Tracking, Assessment and Rating System (STARS). The top performer recognition follows TRU's STARS Platinum rating, which the university achieved for the second time in 2022.
"I'm proud that our commitment to sustainability has propelled TRU to the forefront of sustainability," says James Gordon, Manager of Sustainability Programs. "Being recognized as a top performer in higher education is a testament to TRU's dedication and hard work in creating a greener, more sustainable future for everyone. True sustainability needs each of us to get involved and really try to help out."
TRU has earned its top performer status by focusing ongoing efforts toward global challenges — one example is using energy wisely with how the university heats its buildings and uses electricity. These initiatives support TRU's commitment to achieve carbon neutrality by 2030 by reducing more than 90 per cent of emissions on campus.
"All of us at AASHE extend our warmest congratulations to TRU for their achievement," applauded AASHE's Executive Director Meghan Fay Zahniser. "By fostering sustainable practices and initiatives, you set an inspiring example for your peers and future generations. Your efforts are a testament to the positive impact that institutions can make when they prioritize sustainability and take meaningful action. Keep up the outstanding work in creating a brighter, more sustainable future for all!"
TRU's STARS report is available on the STARS website: https://www.aashe.org/sustainable-campus-index/.
For more information about AASHE, visit www.aashe.org
–30–
Contact:
James Gordon, Manager of Sustainability Programs
Sustainability Office, Thompson Rivers University
250-572-2740 (cell) | [email protected]
Candi Reddick, Director of Marketing and Communications
Association for the Advancement of Sustainability in Higher Education
888-347-9997 | [email protected]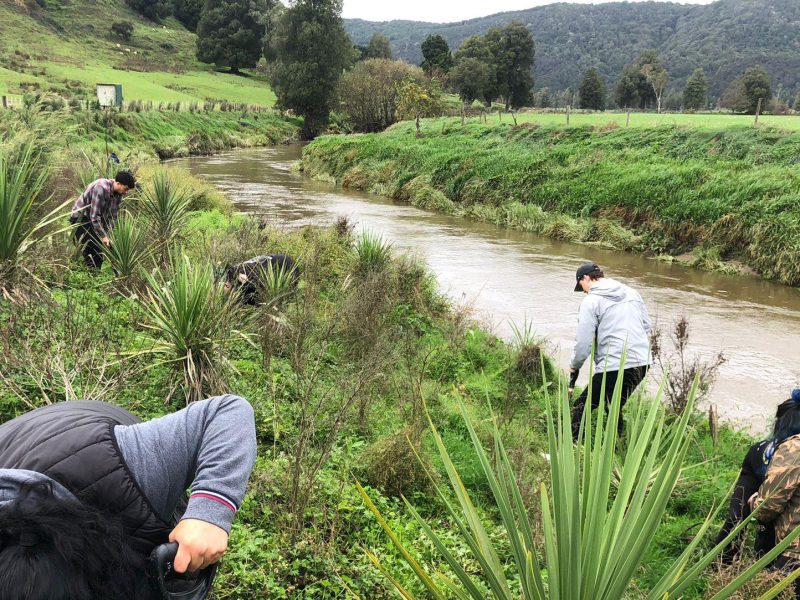 The Knowledge Makers program has expanded its reach from Kamloops to around the globe, since it first inspired Indigenous students to participate in and publish research. Based at Thompson Rivers University (TRU), the program, launched in 2016, brings together Indigenous researchers, beginning at the undergraduate level. It's a collaborative teaching initiative where Indigenous students learn how to research and publish research as Indigenous researchers. 
"Our goal is to make research accessible for everybody," says Jeneen Herns-Jensen, who is of Algonquin, Shoshone and Norwegian settler descent. She is also the associate director of the All My Relations Research Centre and leader of the Knowledge Makers program.
"A lot of previous Knowledge Makers are faculty at TRU," says Herns-Jensen. "Some have expanded their knowledge, pursued their masters and won awards. We have many students who moved on to bigger and better things. So, we're hoping to intentionally guide students toward the goal of expanding their knowledge."
Partnering with the UN
Focused on engaging Indigenous students across borders, TRU partnered with the Food and Agriculture Organization of the United Nations in 2022, inviting Indigenous women from seven socio-cultural regions — with countries such as Burkina Faso, Tanzania, Bangladesh, Russia, Hawaii and New Zealand represented — to apply for a special edition of the Knowledge Makers program. The new partnership provided an opportunity for Indigenous women from around the world to advance their research and have it published in the Knowledge Makers Journal (volume 9).
"We had 74 applications globally, which was really incredible," says Herns-Jensen. "In the end we have 19 Indigenous women contributing to the journal, which will be beautiful. They are writing about research they want to do around food sovereignty and climate change and other important topics."
Chuying Jiao, Knowledge Makers learning strategist, met with students one-on-one to discuss their research topics and edit their papers.
"I helped support them as best I could, especially when they encountered challenges with their home countries," says Jiao.

"This partnership has allowed us to get some representation that we normally wouldn't have," says Herns-Jensen. "Looking ahead, we hope to have another iteration in another country."

Expanding the model
Dr. Rod McCormick, a member of the Mohawk (Kanien'kéha) First Nation and the BC Innovation Chair in Indigenous Health at TRU, looks forward to welcoming other community members to the program.
"We're expanding the Knowledge Makers program in two directions," says McCormick. "We want to focus on the knowledge mentors — Elders, and also the knowledge seekers — Indigenous youth from kindergarten to Grade 12, and integrate those components.
"It's a good model to get students involved and interested in research. A lot of Indigenous students who go to university feel like they need to give back to their community through service. So, the idea is to let kids in elementary and high school know they can solve community problems by going to university and learning how to do research. It seems to be a good strategy for retention at the post-secondary level and recruitment of students in Grades K to 12."
Going forward, Herns-Jensen also hopes to include students from other post-secondary institutions.
"We're potentially looking at recruiting students from the Williams Lake campus, the University of Saskatchewan and the Nicola Valley Institute of Technology, as well as partner universities," she says.
Forging international connections
For TRU Bachelor of Social Work student Ellis Rondquist, who is of Métis, Cree (Nêhiyawak) and settler descent and who joined Knowledge Makers earlier this year, the opportunity to consider Indigenous research was impactful.
"Knowledge Makers allowed me to connect to and understand my culture and other peoples' as well," they say. "I started the program having a pretty set idea on what my area of research would be but quickly realized, with support from my mentor, that it wasn't what I was looking to do. Knowledge Makers provided the clarity I needed to move forward."
After attending a two-day workshop, 14 participants, including Rondquist, travelled to New Zealand to participate in a cultural immersion exchange.
"Students worked alongside M?ori researchers and teachers," says Herns-Jensen, "so they were immersed in many activities, including learning M?ori traditional rowing techniques, planting trees along the Waikato River and learning about the revitalization of native plants. Students really got their hands dirty and they were learning with the people. They made some really strong connections."
Rondquist says it was wonderful being with people from different places and still feeling that level of community. "I won't soon forget everyone involved with the program and the positive impact they've had on me."
Did you know?
In 2019, Knowledge Makers won the Alan Blizzard Award, recognizing excellence in collaborative teaching in post-secondary education
Over 79 students, ranging from first-semester undergraduates to PhD candidates, have participated in the Knowledge Makers program
Fifteen students have moved on to become research assistants, seven have become faculty at TRU, 10 students attended graduate school and two have pursued their PhDs
Two students are Social Sciences and Humanities Research Council research grant recipients, 18 have presented at international conferences, six have won graduate research scholarships and two have won Canadian national scholarships for their research
Students from a variety of backgrounds and experiences write for the Knowledge Makers Journal. Fifteen articles have been written (up to volume 6) about food systems and agriculture
More Campus Life - Kamloops articles
The views expressed are strictly those of the author and not necessarily those of Castanet. Castanet presents its columns "as is" and does not warrant the contents.
Previous Stories